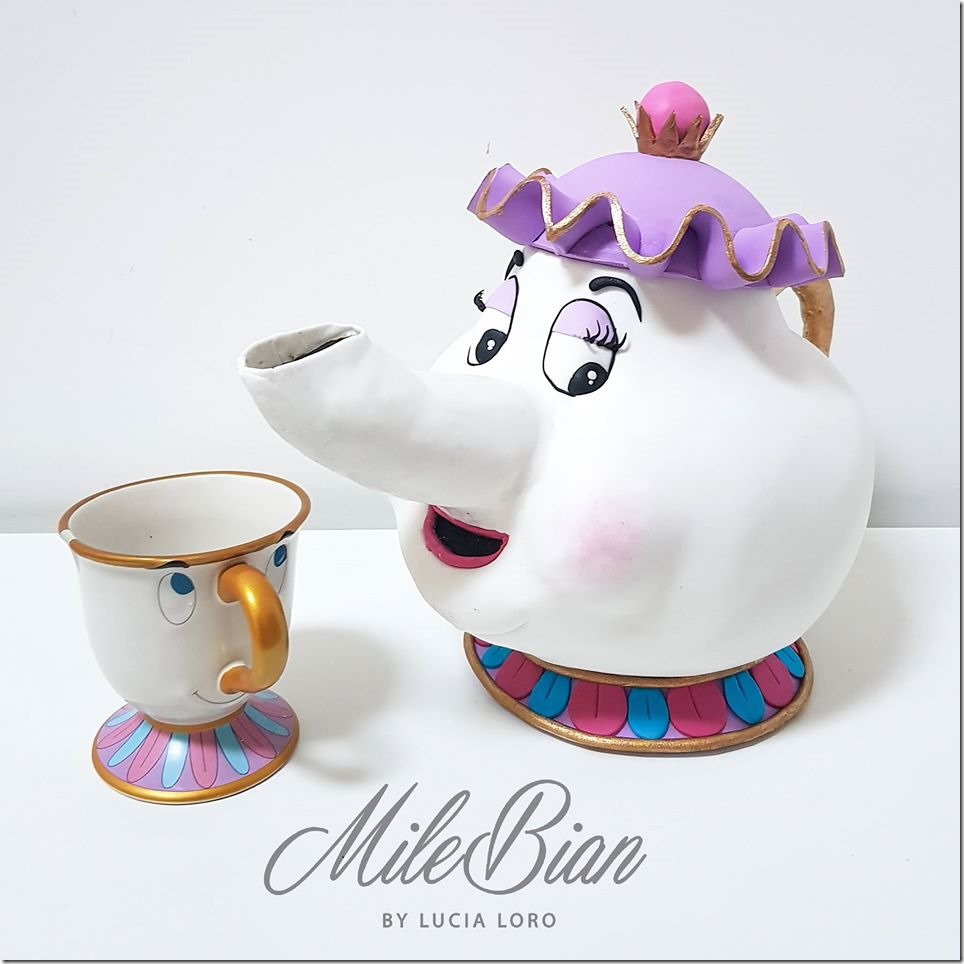 Happy Mother's Day!
Have I got some magic for you today. Check out this wonderful Mrs. Potts Cake made by MileBian by Lucía Loro. Chip isn't edible, he really is a tea cup.
Believe it or not, this amazing cake actually pours tea!
Here's an Instagram video that shows this magical cake in action:
Also, check out these wonderful Beauty and the Beast Cakes and Cookies.