This Marvelous Princess Sophia Bento Box was made by Momo's Obentou.
This makes a cute and healthy lunch for your own Disney Princess.
Princess Sophia is sitting on a bed of white rice. Her face appears to be made from pieces of colored egg white. Her dress appears to be a piece of purple cabbage.
The other side of the Bento Box has a cherry tomato, carrots, bread cubes, and fried meat.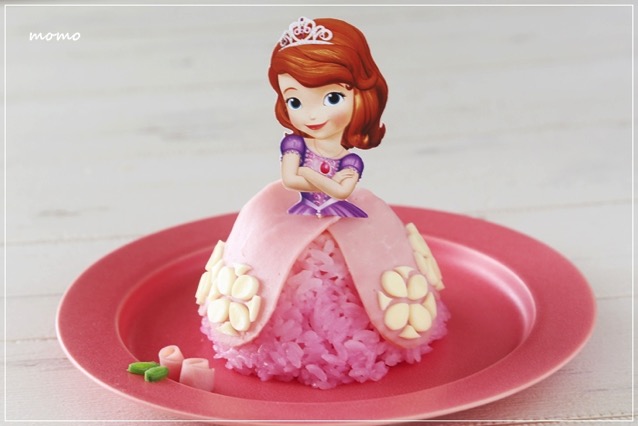 Princess Sophia dress made of rice and covered with meat and flowers made from egg or white cheese.