These Splendid Memorial Day Cookies were made by Tiers of Joy by Melanie! 
These cookies are part of In Their Honor, A Memorial Day Collaboration.
The baker chose heart shaped flag cookies that represent each branch of the United States Military. She made these cookies to honor the men and women who serve to protect our freedom. She has a family member to represent each branch. Her father was in the Air Force. Her father-in-law was in the Army. Her son was a Marine. Her son-in-law is in the Navy and her cousin is retired from the Coast Guard.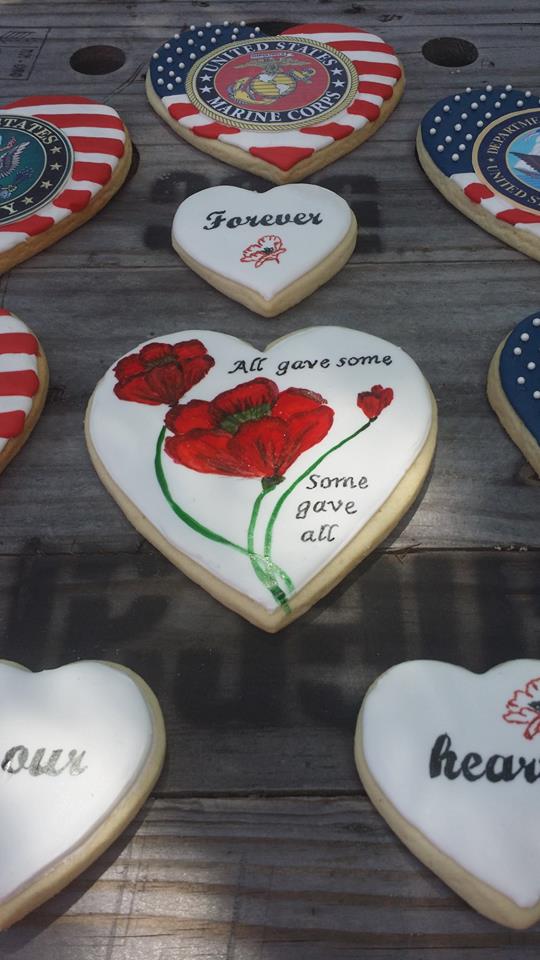 The red poppies honor those who died while fighting for their country.