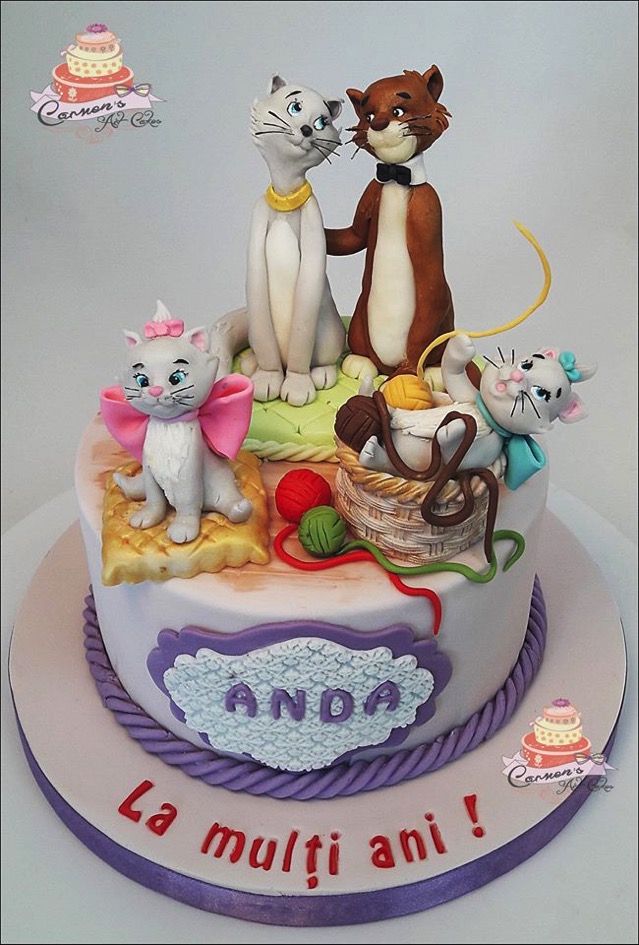 This Terrific Aristocats Birthday Cake was made by Carmen Lordache. Duchess and Thomas O'Malley, the alley cat, are standing on the top of the cake. Two different versions of Marie are on the cake layer below them.
One Marie is wearing a pink ribbon and is sitting on a gold pillow.
The other Marie is wearing a blue ribbon and is in a basket of yarn, playing with the balls of yarn.
The birthday name is on the side of the cake.