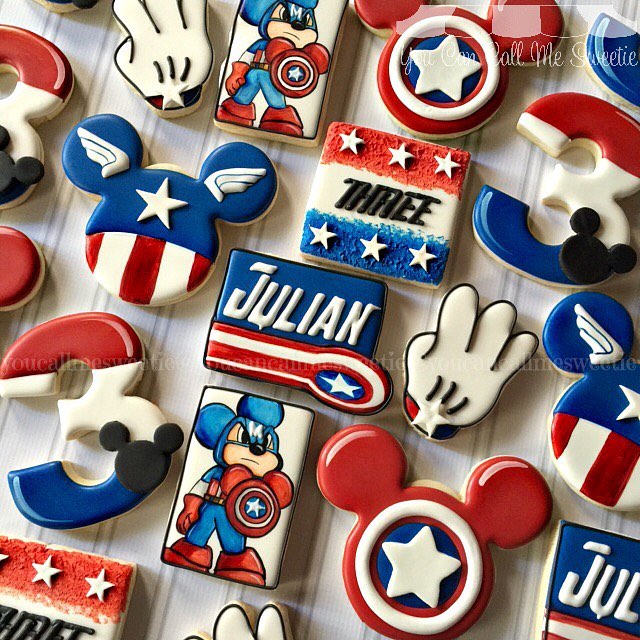 These Wonderful Mickey Mouse Meets Captain America Cookies were made by You Can Call Me Sweetie.
Even though they were made for a 3rd Birthday celebration, these Cookies are perfect to celebrate our Country's birthday.
Mickey Mouse is dressed as Captain America. He is holding Captain America's shield, except this shield has red mouse ears. There are shield cookies with mouse ears too. Another cookie is in the shape of a Mickey head. It has the original Captain America shield with red and white stripes and blue field with a white star. The ears have the wings of Captain America's helmet.
Have a Wonderful 4th of July!
In addition check out these amazing Captain America Cakes and Cookies.