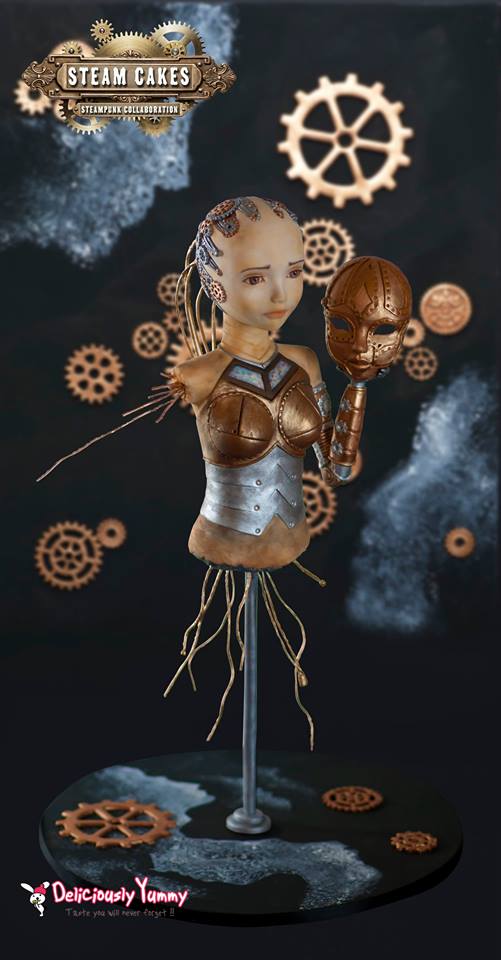 This Splendid Steampunk Cybertronic Doll Cake was made by Mio Shih of Deliciously Yummy located in Sydney, Australia.
This Marvelous cake was created for the Steam Cakes – Steampunk Collaboration. To celebrate the Steampunk International Day, Cake Artists from around the world gathered to create their own edible Steampunk masterpieces.
This cake is a Steampunk doll holding a masquerade mask in her hand. The doll does not yet have one of her arms or her legs attached. She reminds me of a cybertronic figure who is in the process of being assembled. She has a sad look on her face. There are gears all around her in the background and on the cake board.