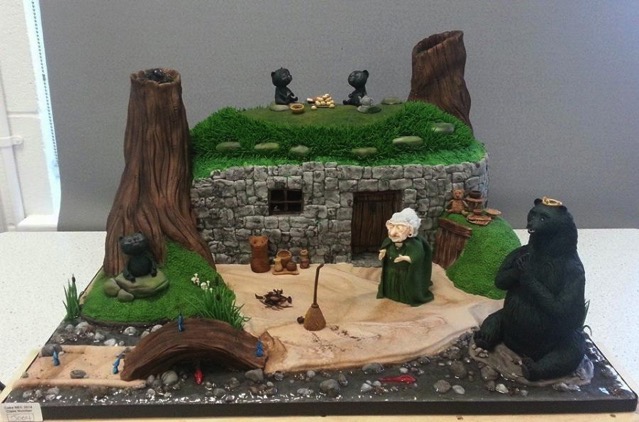 This Awesome Disney Brave Witches Cottage Cake was made by Sugarwhizz. This cake won Gold in the Sculpted Novelty Cake category at the Birmingham Cake International 2014. The attention to detail of this cake is incredible. It is completely edible with no internal supports anywhere and it took around 120 hours to make.
Every blade of grass was hand rolled and stuck on individually. There are also five hidden characters from other Disney movies on the cake.
The witch who claims to be a humble crafty woodcarver where Merida got the magic tart which contained a spell to change her fate and to change her mother.
Merida's mother Elinor as a bear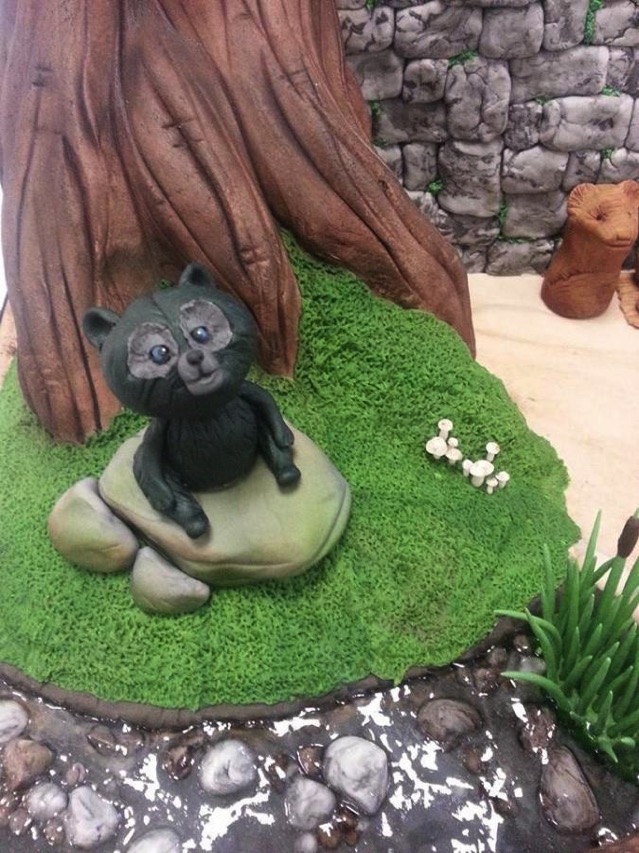 Merida's brothers as bear cubs
Also, check out these wonderful Brave Cakes and Cookies.