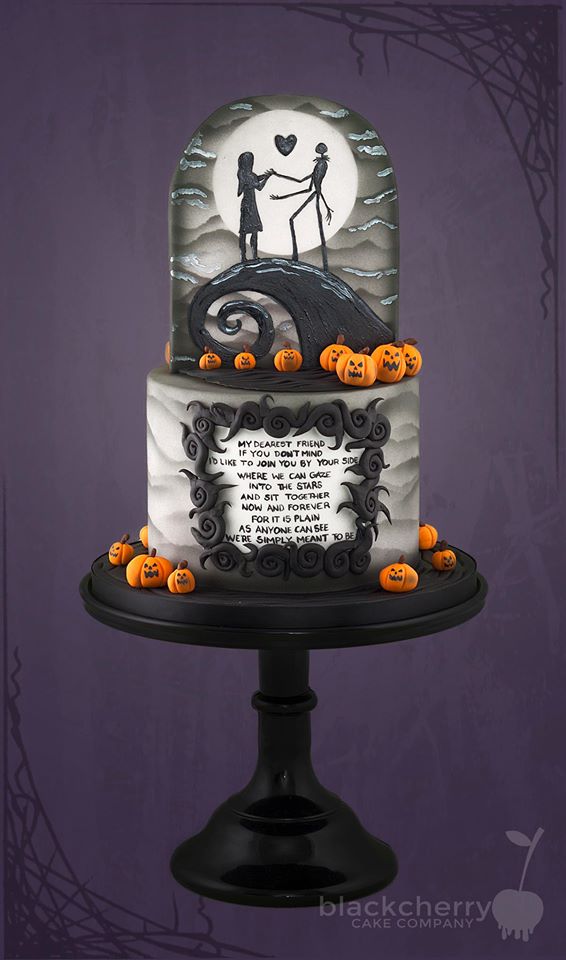 This Terrific Nightmare Before Christmas Anniversary Cake was made by Black Cherry Cake Company. Jack and Sally are holding hands with a black heart in the sky between them. A large full moon is behind them. They are standing on the spiral hill. Orange pumpkins with scary faces are on the ground beneath the hill. More orange pumpkins are on the cake board around the cake.
Enclosed in a black frame, the words on the side of the cake are:
My dearest friend If you don't mind I'd like to join you by your side
Where we can gaze into the stars and sit together now and forever
for it is plain as anyone can see we're simply meant to be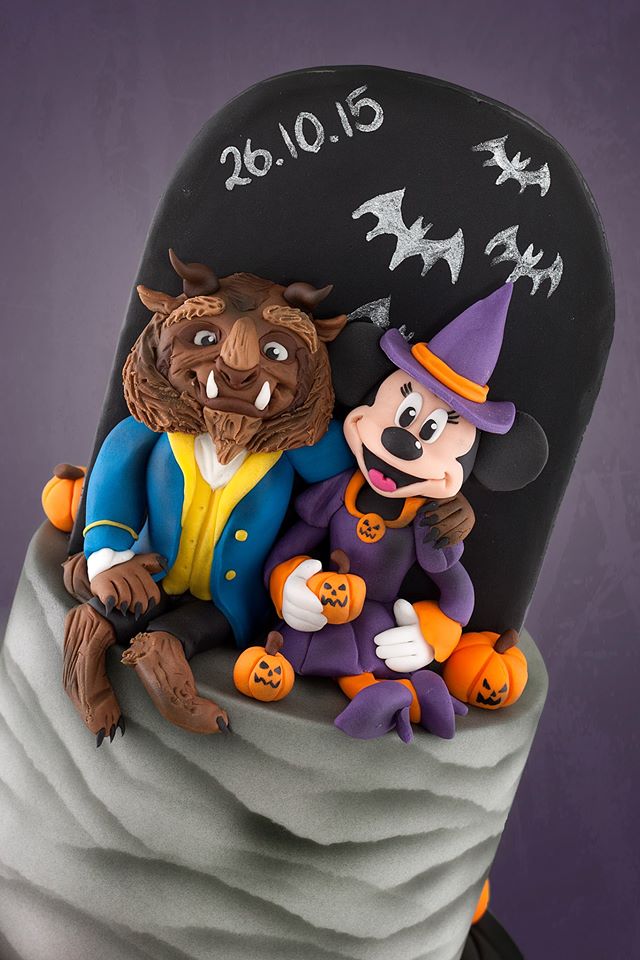 The other side of the cake has The Beast and Minnie Mouse sitting together as a couple. Minnie is holding Jack-o-Lanterns. Minnie looks adorable in her purple witch's hat and dress. The hat and dress are trimmed in orange to match the pumpkins.
The cake below them is shaded to look like spooky clouds.
In addition check out these amazing Nightmare Before Christmas Cakes and Cookies.
Moreover, check out these amazing Pop Culture Wedding cakes