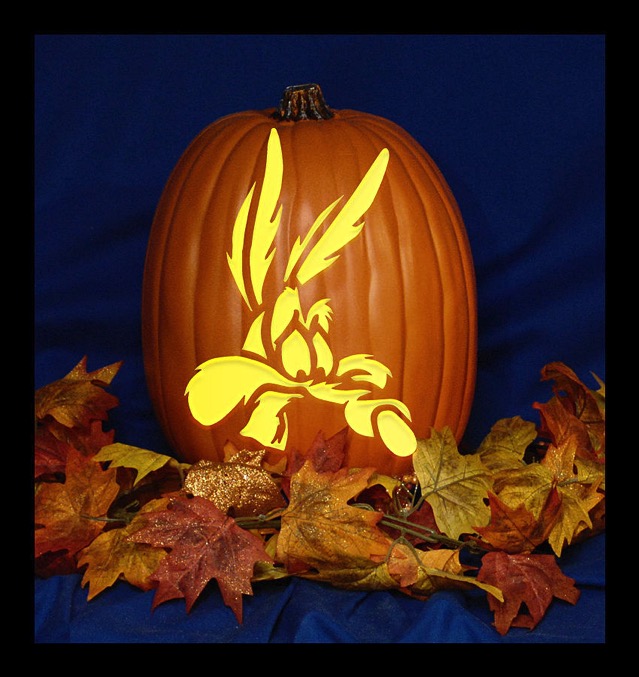 These Marvelous Pumpkin Carving were made by StoneyKins.
Whenever I see Wile E. Coyote, I always think of the Roadrunner Cartoon and wonder what ingenious trap Wile E. will devise to catch that fast bird. I really enjoy watching these Looney Tunes and Merrie Melodies cartoons especially since the Roadrunner always gets away.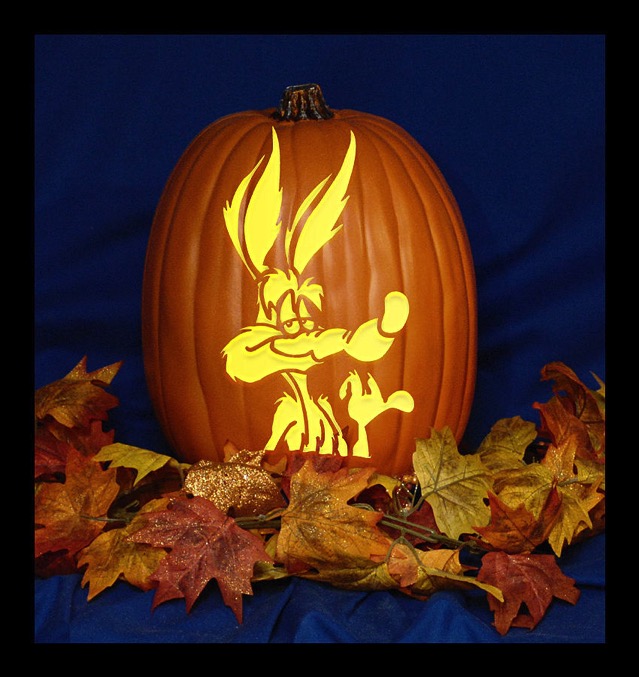 He is contemplating his next scheme to capture the Roadrunner.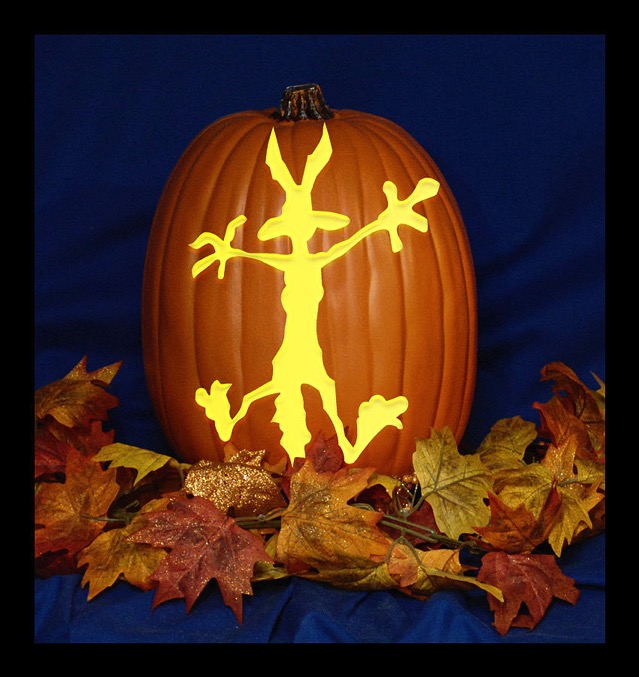 It looks like Wile E. Coyote just crashed through the pumpkin on his way to flee from impending doom.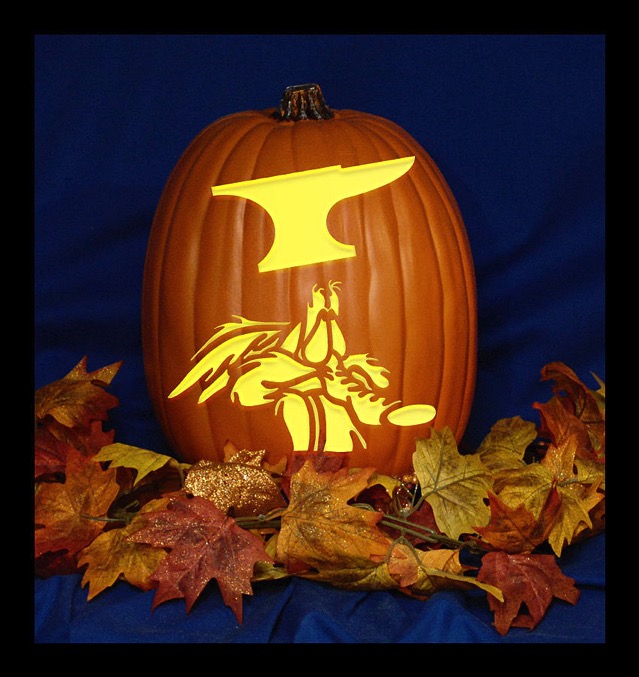 An anvil is about to hit the head of this Coyote