This Splendid Wonder Woman Pumpkin Carving shows a silhouette of Wonder Woman. The stars of her costume are cut out to have light shine through and the chest emblem lets light shine though also. There are orange and yellow fall leaves around this pumpkin.
This Pumpkin Carving was made by Cutthroat Heiress.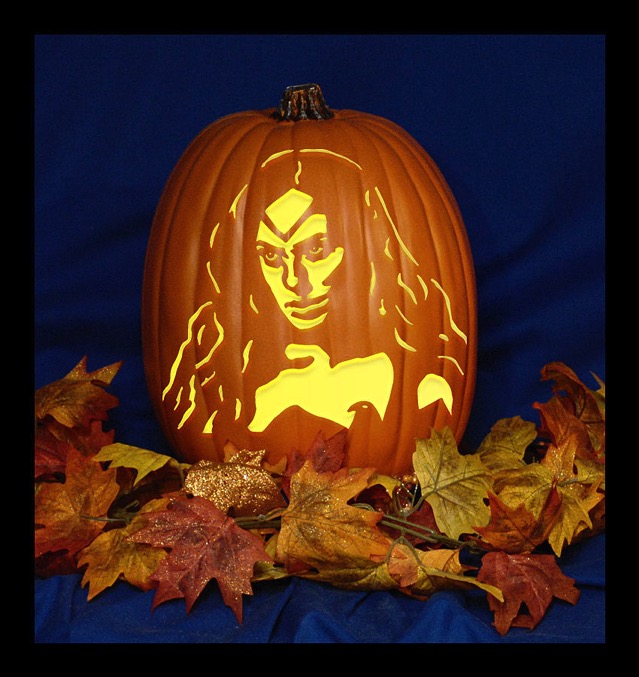 Here's another Superb Wonder Woman Pumpkin Carving. This one was made by StoneyKins.
She comes to save the day this Halloween season.