This stunning Aquaman Cake was made by Candymaniac. Mania made this for the Under The Sea Sugar Art Collaboration. This wonderful cake features Jason Momoa's version of the King of the Seven Seas.
Aquaman is rising up from the sea and the water is bursting away from him. He is holding his trident in both hands. Aquaman has long brown hair and a beard. He has armor on his arms which is held on by straps across his chest. The detail on this cake is amazing.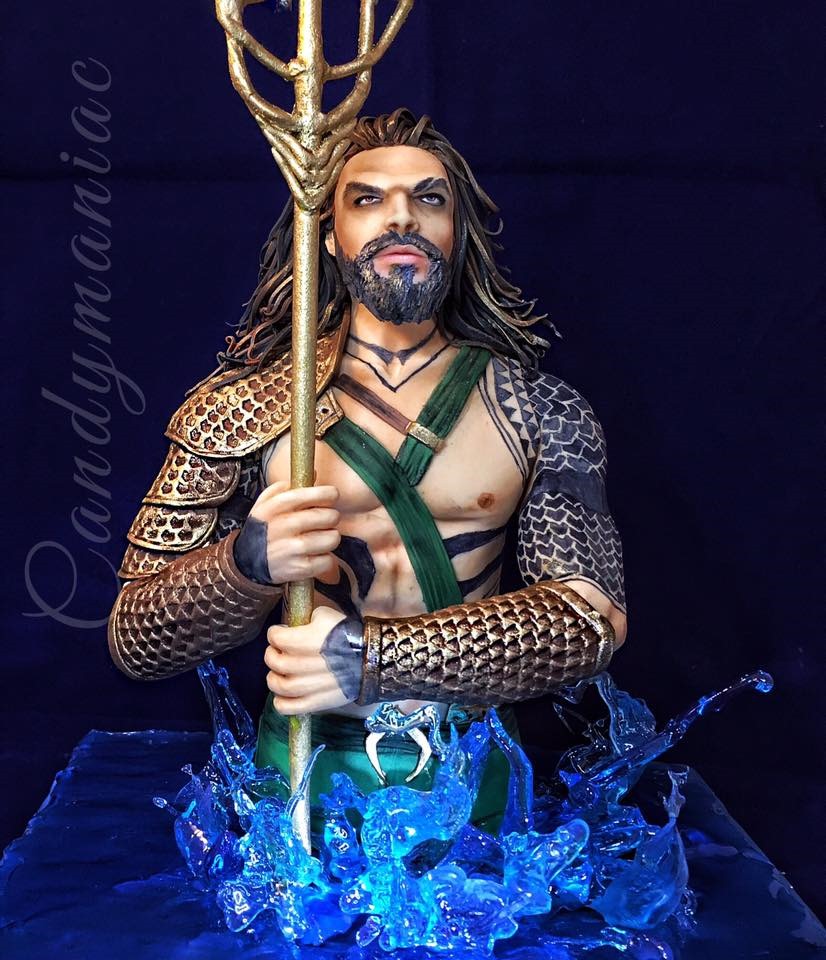 Here are some more views of this cake for different angles.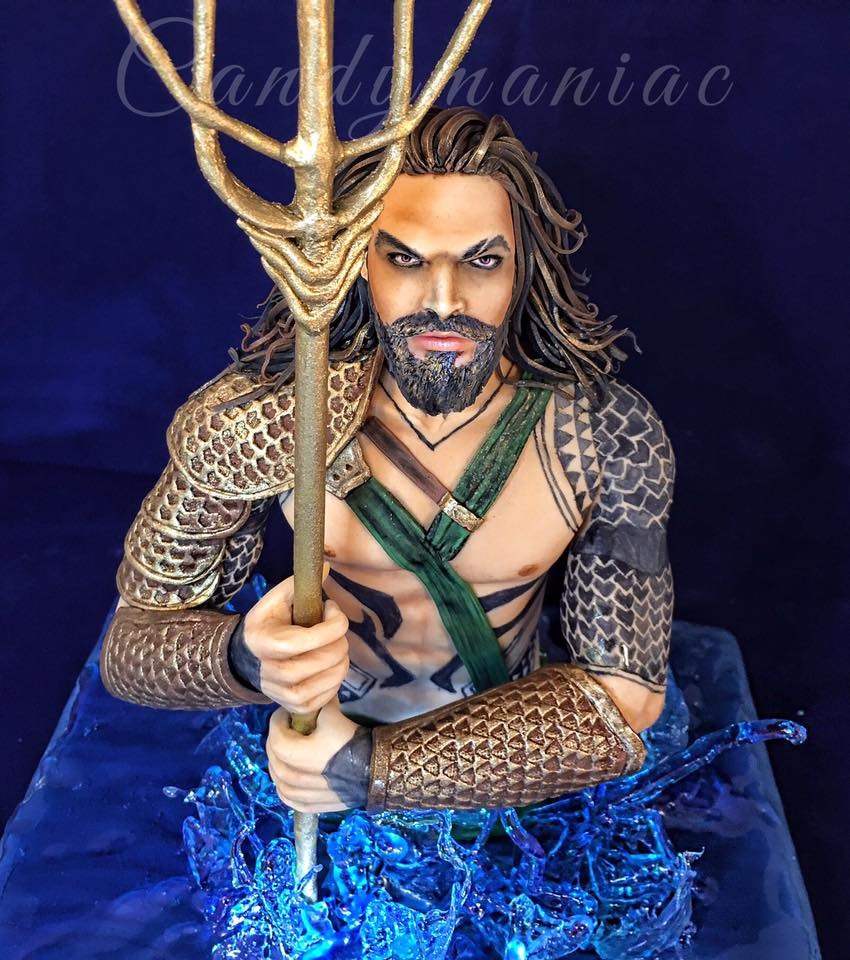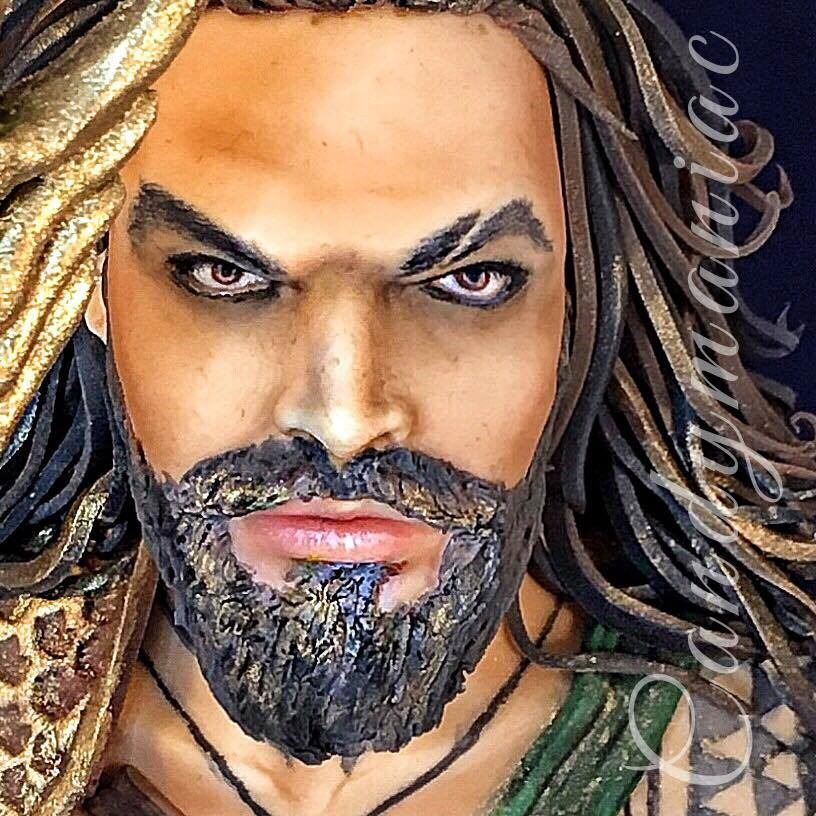 The detail on Jason Mamao's face is wonderful.