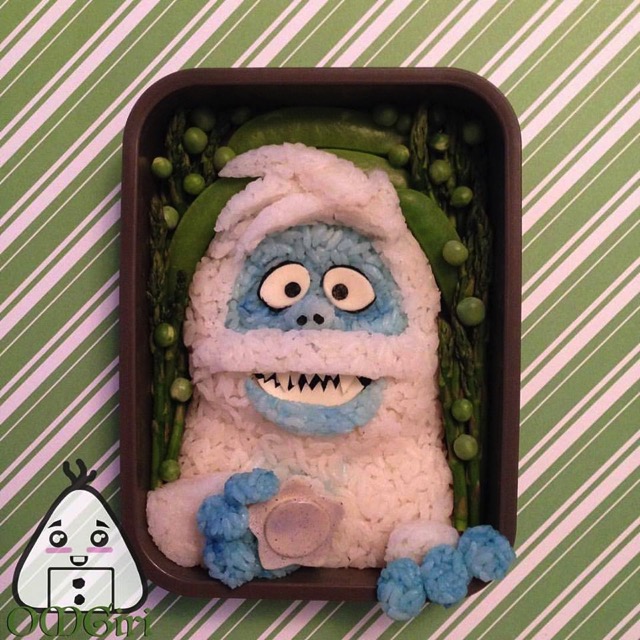 This Cute Bumble the Abominable Snow Monster Bento Box was made using rice and egg and nigiri seaweed. Asparagus spears and green peas make up the forest in the background.
Bumble was made by OMGiri.
The star he is holding looks like it was made using colored egg white. His face and fingers are blue colored rice. His eyes re egg white and nigiri. His teeth are egg white.
Also, check out these splendid Bento Boxes.
In addition, check out these splendid Rudolph The Red Nosed Reindeer Cakes and Cookies.