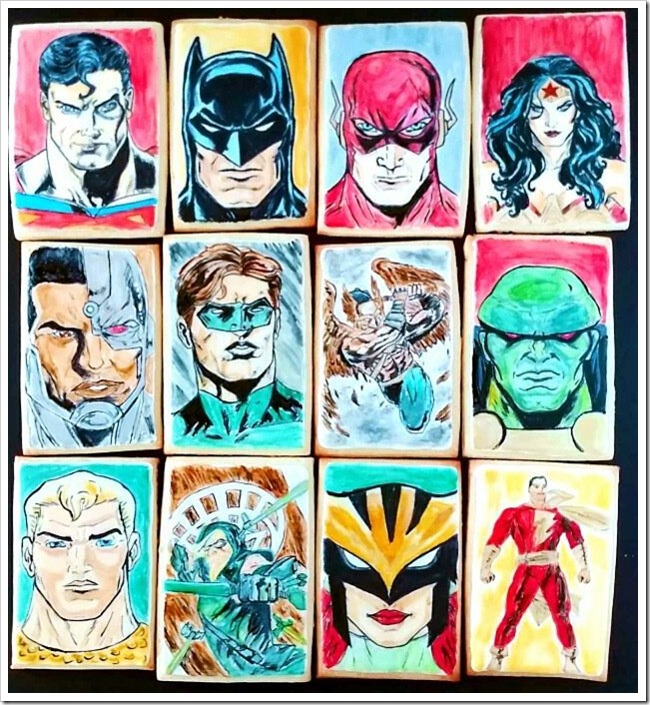 These wonderful hand painted Justice League of America cookies were made by Jelena Brunet Sweet Art. There are twelve hand painted cookies in this set. I really like how some of the cookies are close-ups while others show the character in action.
The characters featured are Superman, Batman, Flash, Wonder Woman, Cyborg, Green Lantern (Hal Jordan), a nice action shot of Hawkman, The Martian Manhunter, Aquaman, Green Arrow in action, Hawkgirl, and Captain Marvel / Shazam.
My favorite cookie in the bunch has to be Hawkman. I've written just under four thousand posts on Between the Pages and this is the very first time I've featured Hawkman. I've never seen him on a cake, cookie, or cupcake before. So far, Hawkman has only been mentioned one time on this blog in a post about The Sweet Superhero Stories of Gerry Conway. It is great to finally be able to feature him!
Here is a close-up of these wonderful cookies.
Also, take a look at these amazing Superheroes Cakes & Cookies