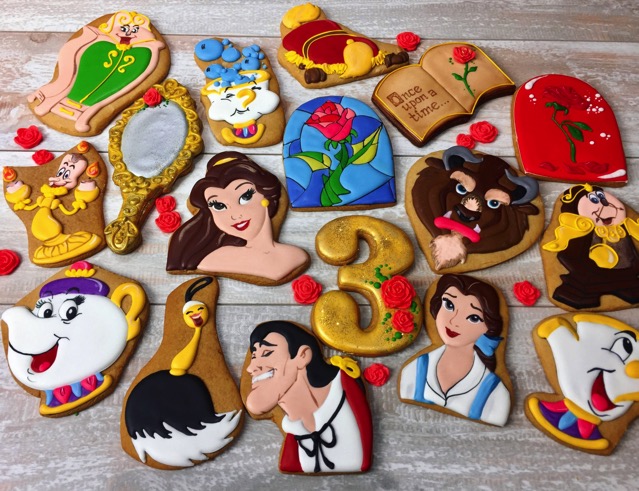 There Fabulous Beauty and the Beast cookies were made by Tale Cookies.
These Disney cookies feature Gaston, Belle, Chip, Mrs. Potts, the Beast, Cogsworth, Lumiere, the wardrobe, Fifi the feather duster the footstool, the enchanted rose, and the magic mirror.
The wardrobe has green doors and helps Belle with clothes. Chip is blowing bubbles on another cookie. The footstool's legs/paws and his tassel tail and head make me think of when he ran up to Belle when she first arrived.
A book cookie has Once upon a Time on one side and a red rose on the other side to represent the story book.
An enchanted red rose cookies shows the rose under glass. Lumiere is smiling on his cookie.
The magic mirror cookie is beside him. A Belle cookie has her dressed in her ball gown. A stained glass cookie has the red rose and a blue background like the stained glass windows of the castle. The Beast has his own cookie. A Cogsworth cookie is beside him.
A Mrs. Potts cookie is beside the Fifi cookie. Gaston is smiling and proud of himself on his cookie. A golden 3 cookie represents the birthday age. Belle is in her everyday dress as she strolls through the town on this Belle cookie.
Chip is smiling on his cookie.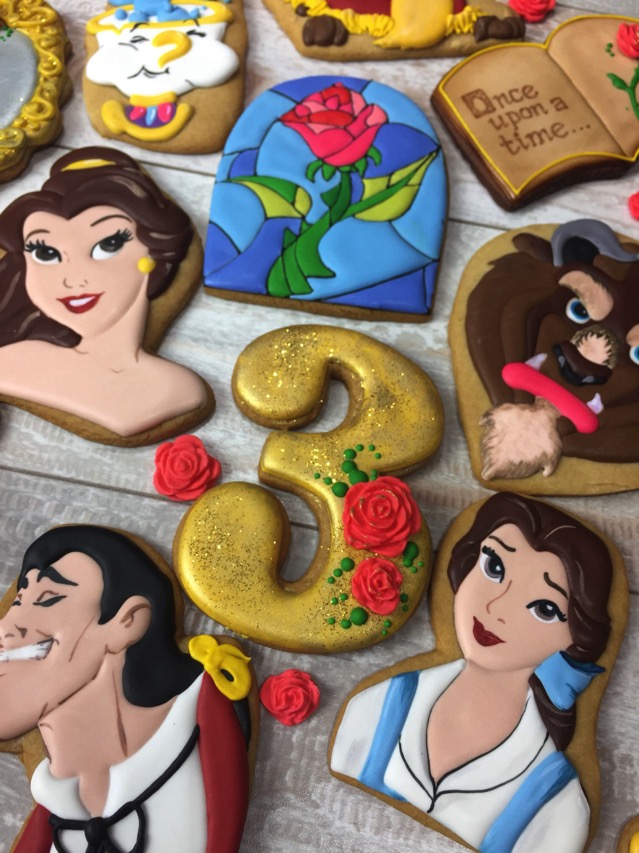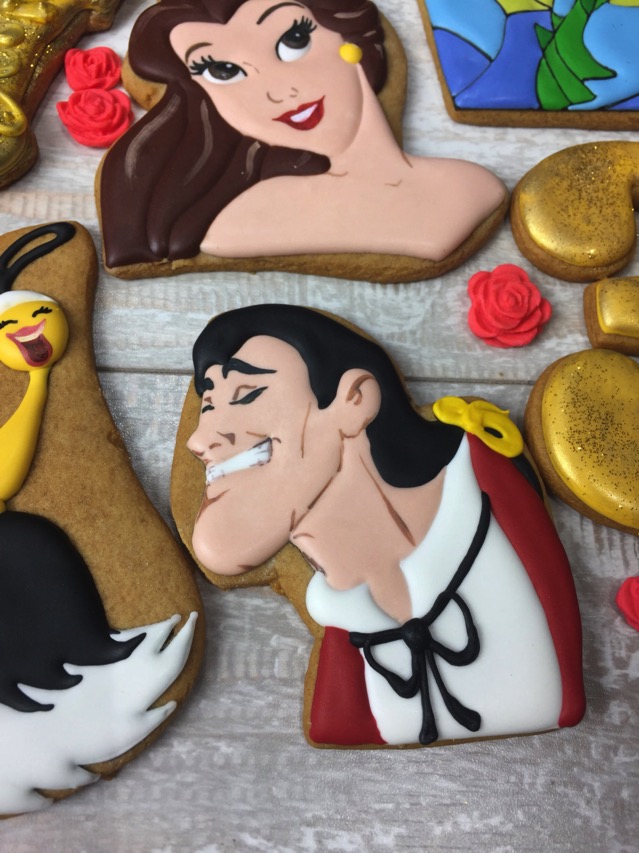 Also, check out these wonderful Beauty and the Beast Cakes and Cookies.