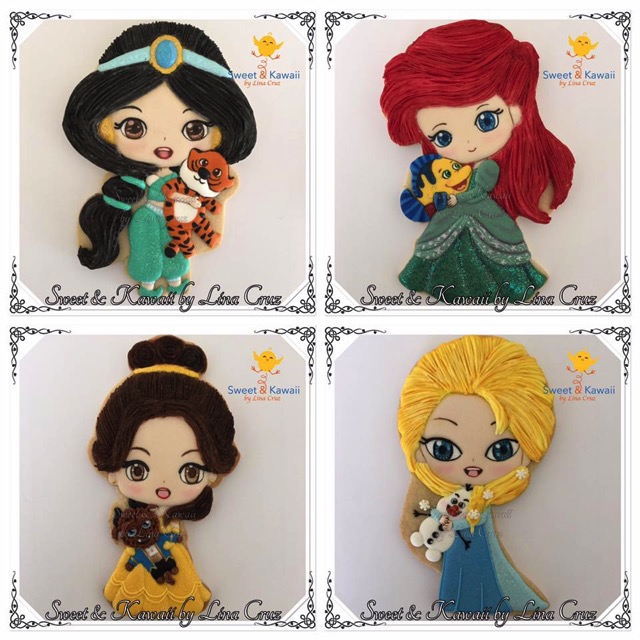 These Cute Kawaii Disney Princess Cookies feature Jasmine, Ariel, Belle, and Elsa. These adorable cookies were made by Sweet & Kawaii.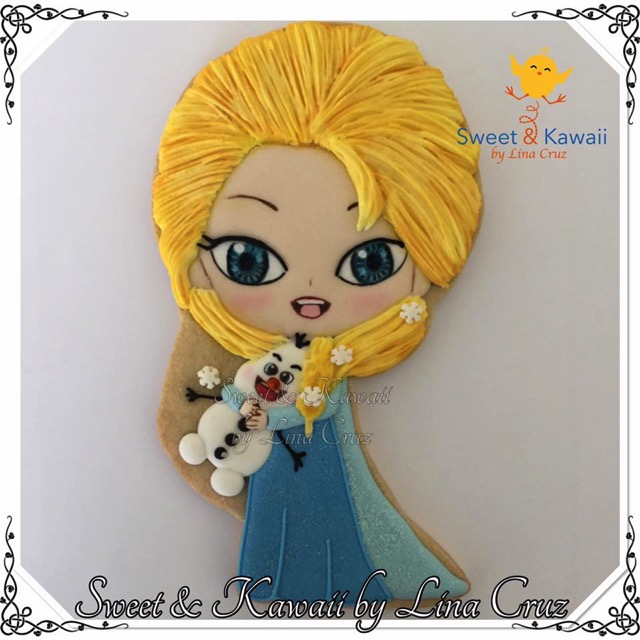 Queen Elsa is holding a small Olaf doll in her hands. She has white snowflakes in her hair. I like the way her hair looks like single strands of hair. Her eyes are bright blue and shiny. She is wearing her blue ice dress.
Princess Jasmine is adorable on this Kawaii cookie. She is holding Rajah in her hands. He looks like a cute stuffed tiger.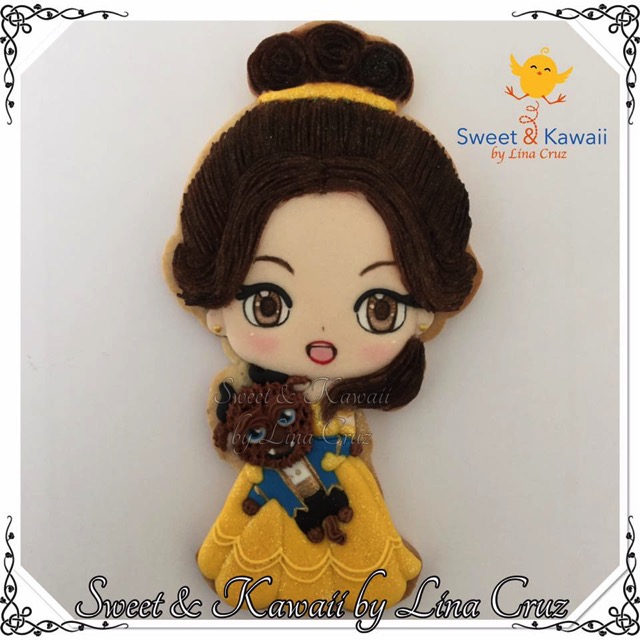 This cute kawaii Belle is wearing her yellow dress and a yellow ribbon in her hair. She is holding a Beast doll in her hands.
Kawaii Ariel is wearing a green dress. She is holding Flounder in her hands. Flounder and Ariel are both smiling. You can tell they are the best of friends.