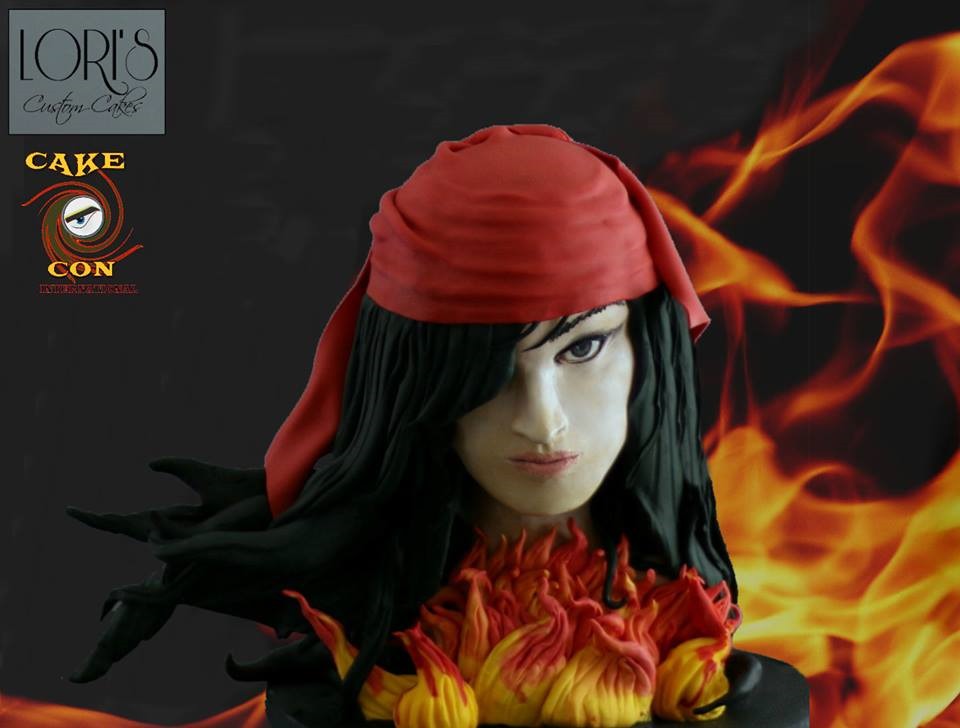 This marvelous Elektra Cake was made by Lori Ann Mahoney of Lori's Custom Cakes. Lori made this terrific cake for Cake Con International. Cake Con international is a collaboration featuring amazing worldwide artists who have created cakes and sugar art inspired by TV series, comics & video game characters.
Here is Lori's description of why she chose Elektra and some details about how she made her wonderful cake:
I selected Elektra for my piece because she is strong and fearless. Elektra is a highly trained assassin of Greek descent who wields a pair of bladed sai as her trademark weapons. Elektra is one of Frank Miller's best-known creations This is what I needed to be in making this cake as this was well out of my comfort zone. Collaborations are all about fun and challenging yourself to do something you have never done or maybe have been scared to do. So here is my first full face cake using RKT and cake covered in HotHands modeling chocolate for the face and Satin Ice fondant for the hair and fire. I have so much admiration for cake artists who do these so flawlessly as it is the hardest thing I have ever done but am looking forward to practicing!