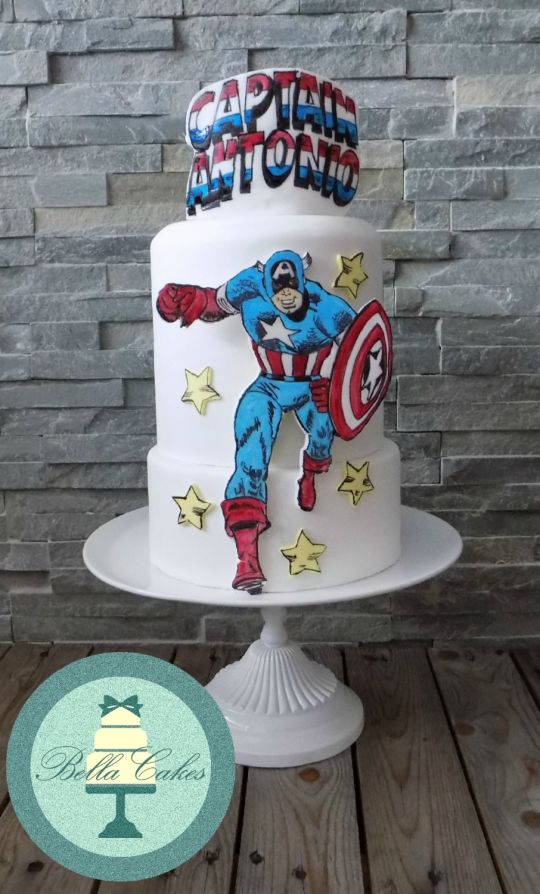 This Marvelous Hand-painted Captain America Cake was made by Bella Cakes.
The bottom two tiers of this three tier cake has a hand-drawn Captain America on pastiage on the side of the cake. It is shaded to look like a comic book drawing. Yellow stars surround him.
On the side of the top tier are large red white, and blue letters in Captain America font that say Captain Antionio, the name of the birthday boy.
In addition check out these amazing Captain America Cakes and Cookies.