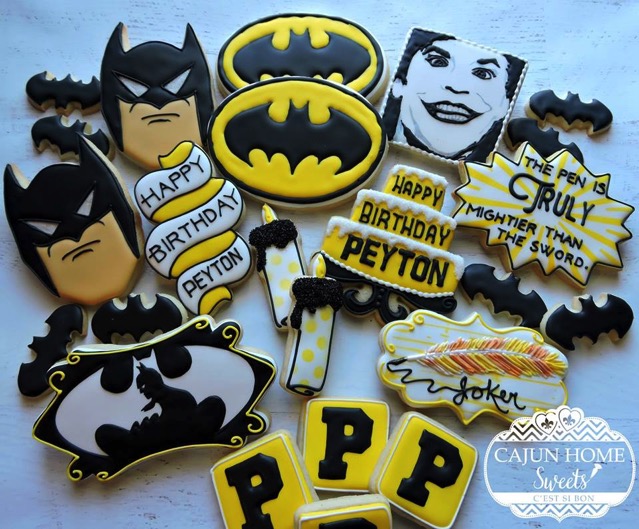 These Fabulous Batman Cookies feature Batman, the Bat-Signal, and the Joker. They were made by Cajun Home Sweets. They are a nice assortment of different related cookies.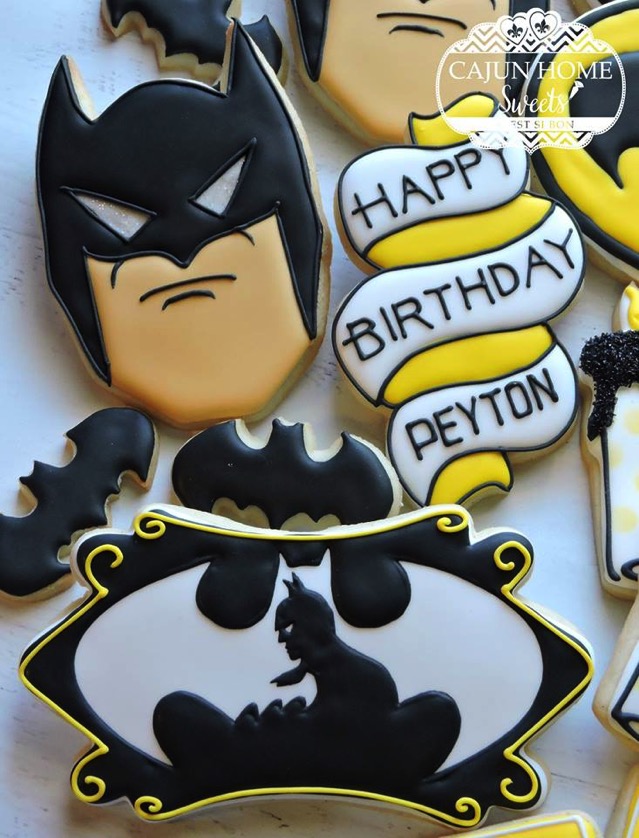 One large cookie has a silhouette of Batman inside a Bat-Signal. Another cookie has Batman's face and his cowl.
One cookie is a yellow birthday cake with 3 layers. Another cookie has the face of the Joker.