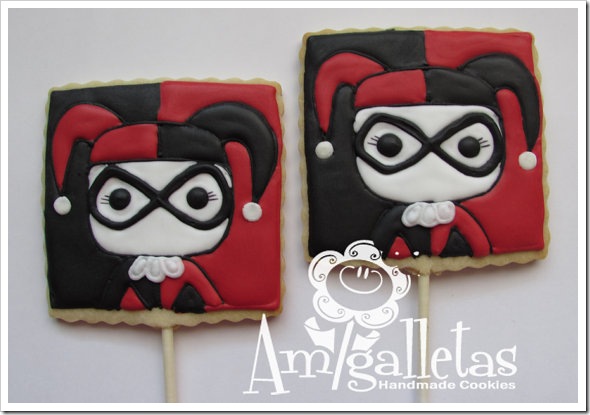 These terrific Harley Quinn Cookie Pops were made by Maria Baeza. You can order these from her Etsy shop.
These cookies are square shaped. One half of the cookie has a red background and the other half of the cookie has a black background. Harley Quinn is wearing a jester hat that is red on one side and black on the other side. There is white pompom hanging down on either side of the hat. The face of this Batman villain is white. Her eyes are black and the mask around her eyes is black. Her costume is black and red with a white collar.
Notice the eyelashes on each side of her eyes.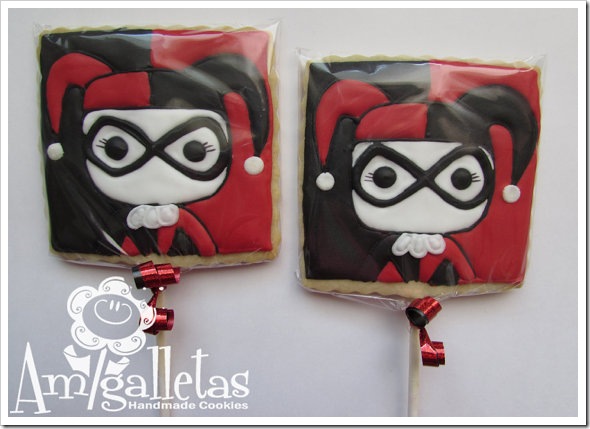 These cookies are wrapped and ready to hand out at the next Birthday party.