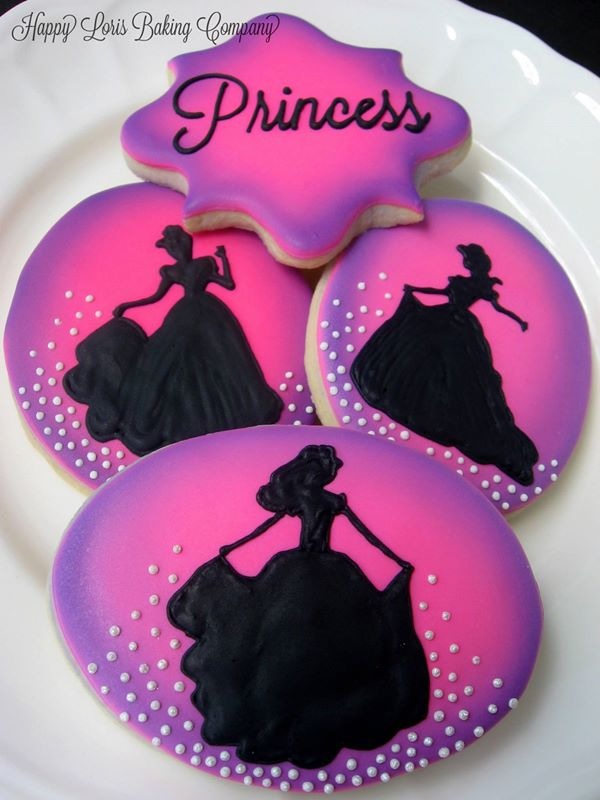 These gorgeous Disney Princess cookies were made by the Happy Loris Baking Company. The silhouettes of Cinderella, Belle, and Sleeping Beauty are amazing!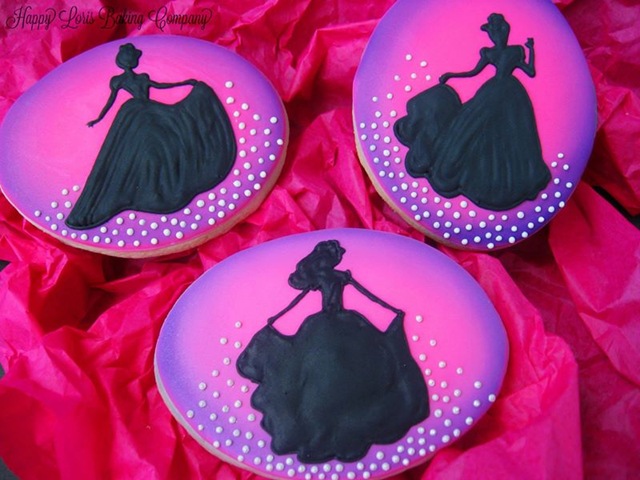 There Disney cookies have a pink background with purple edges. There are white dots at the bottom of the cookie around each princess. The silhouettes are done in black icing. The hair styles, placement of arms and hands, and the shape of the dress can easily be seen for each Disney princess.
Sleeping Beauty is dressed in a long dress. She is holding up both sides of her dress. Her long hair can be seen.
Also, check out these wonderful Disney Princess Cakes and Cookies and Cupcakes.