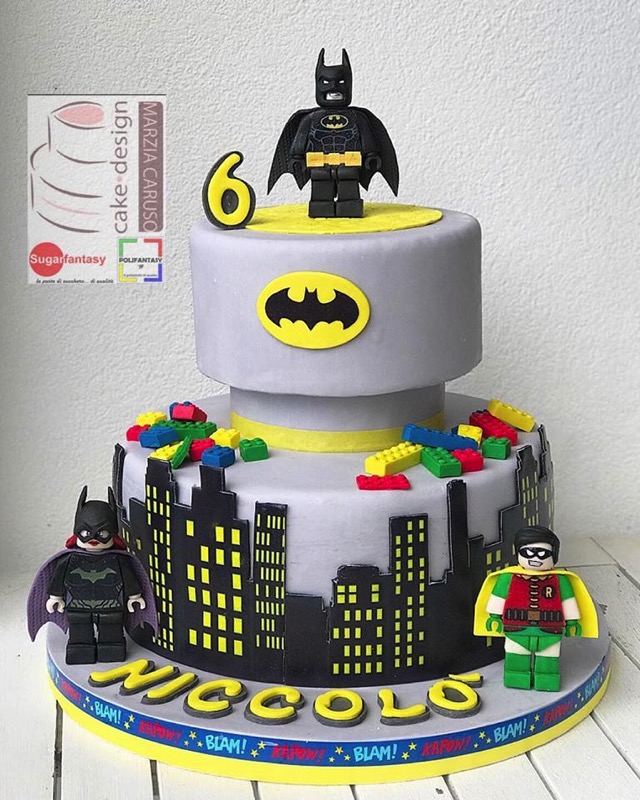 These Marvelous LEGO Batman Cake and Cookie Pops were made by Marzia Caruso.
LEGO Batman is standing on top of this multi-tier cake. A number 6 is beside him. The Batman logo is on the side of the top tier of the cake.
Multicolored LEGO bricks are on top of the bottom tier.
Around the side are building silhouettes. Robin and Batgirl are standing beside the cake.
The birthday name is in yellow letters on the cake board.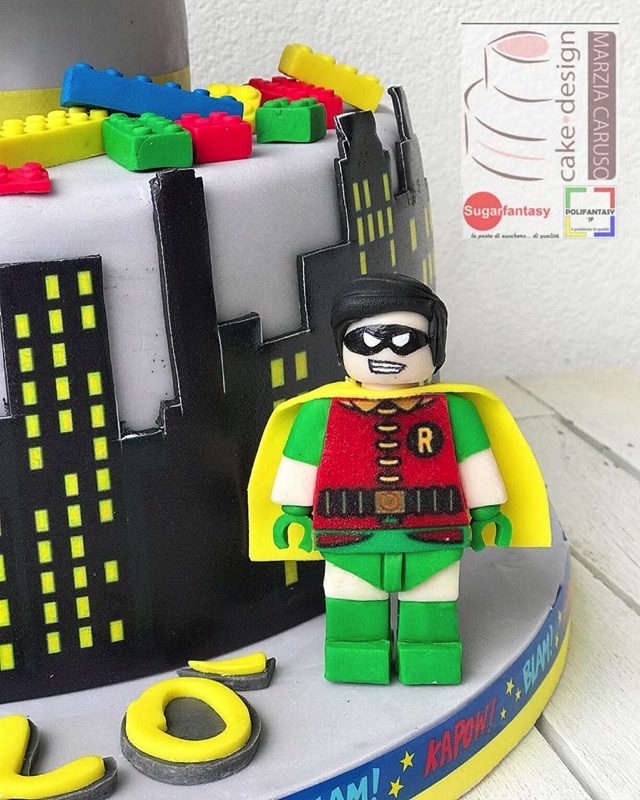 Close-up of LEGO Robin
Close-up of LEGO Batman
The Batman cookie pops were served with the cake. There are cookies of the Bat Symbol, the number 6, LEGO Batman's face, and LEGO Batman.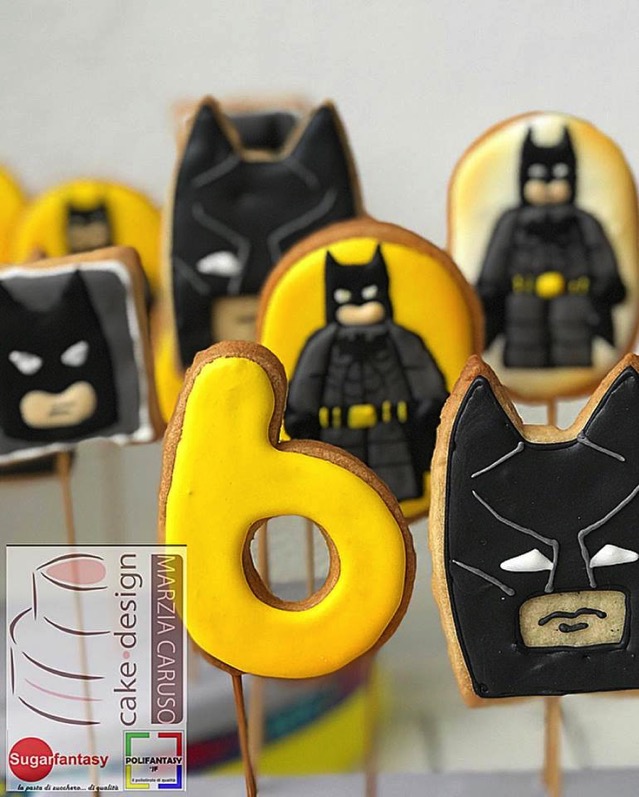 Check out more terrific Batman Cakes
More Batman Cookies
More LEGO Batman Cakes