This fabulous Merlin in Bermuda cake was made by Simone Lopez sugar Artist.
This wonderful The Sword in the Stone cake is part of the Disney Deviant Sugar Art collaboration which features amazing worldwide artists who have created cakes and sugar art inspired by Disney characters.
This cake reminds me of the scene in the movie, The Sword in the Stone, when Merlin is disappointed with Arthur when Arthur comes into his room dressed as a squire. Merlin says blow me to Bermuda and disappears. He leaves Arthur in the care of Archimedes the Owl. Merlin returns at the end dressed in island clothes very similar to the ones he is wearing on this cake. Merlin returns after Arthur has pulled the sword from the stone and has become king.
Here's the baker's description of this amazing cake:
For this year, I selected to make Merlin the Wizard. If you are looknig for him, he is taking a much needed vacation in the Islands of Hawaii! There's nothing better than the beach with a nice refreshing drink!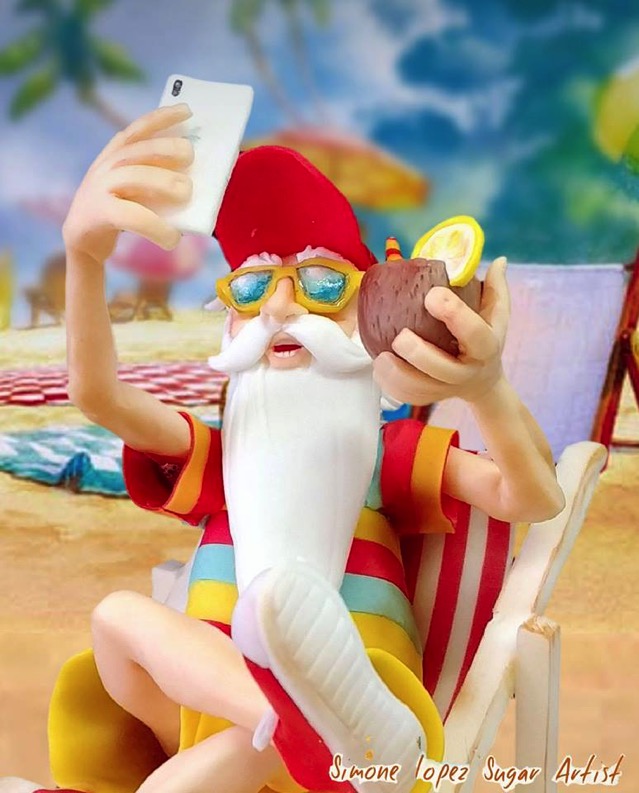 A close-up of Merlin on the beach.