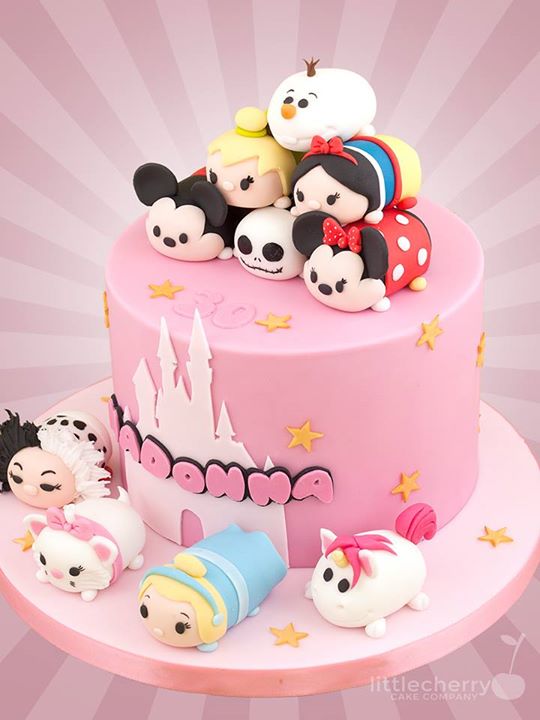 This Adorable Disney Tsum Tsum Cake was made by Little Cherry Cake Company. This Disney cake is a single layer pink cake with gold stars scattered all over the cake. On the front side of the cake is a cutout of Disney's Cinderella's Castle from the Magic Kingdom. The Birthday name is written in pink and brown letter across the castle.
On the top of the cake all stacked up on top of each other are: an Olaf Tsum Tsum, a Snow White Tsum Tsum, a Tinker Bell Tsum Tsum, a Mickey Mouse Tsum Tsum, a Minnie Mouse Tsum Tsum, and a Jack Skellington Tsum Tsum.
At the bottom of the cake on the light pink cake board are a Cinderella Tsum Tsum,a Cruella de Vil Tsum Tsum, a Marie Tsum Tsum, and a Agnes's Unicorn Tsum Tsum from Despicable Me.
These edible Tsum Tsums are so adorable!
Also, check out these splendid Tsum Tsum Cakes and Cookies.
In addition, check out these wonderful Disney Cakes and Cookies.