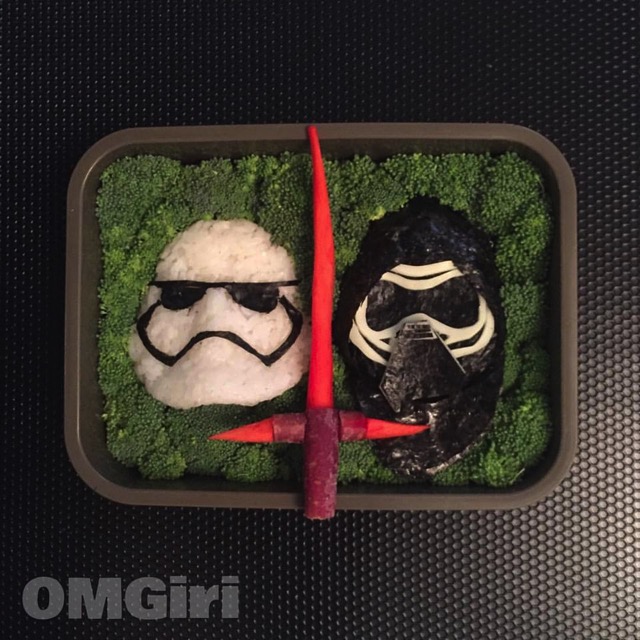 This Fantastic Kylo Ren and Stormtrooper Bento Box was made by OMGiri.
Kylo Ren looks like he was made using Nori seaweed and Usuyaki egg. The Stormtrooper looks like he was made using white rice and Nori seaweed. A background of green broccoli surrounds these two Star Wars characters. There is a red light saber in-between the two. The blade of the light saber was died red using beets. This is the first light saber to have guards that are red light beams, just like the lightsaber blade.
Kylo Ren and the First Order Stormtroopers are the new villains in the galaxy. This Star Wars Bento Box gives us the opportunity to conquer these new villains in a unique way and devour them for lunch.
What a great looking, yummy lunch for Star Wars: The Force Awakens fans!