This Superb Wallace and Gromit Cake was made by Cakes by Ying. The baker made this Wonderful cake for her husband's birthday and as a tribute to the two characters who have both her and her husband rolling on the floor laughing. She sweetly referred to her husband as "He's the Gromit to my Wallace"
She portrayed the two characters doing what each likes best. Wallace is eating cheese and crackers and Gromit is knitting.
Wallace and Gromit is a British comedy that features claymation characters that were created by Nick Park of Aardman Animations. They appear in one feature length film and four short films.
Wallace is an inventor who is good natured and loves cheese. His companion is Gromit, a dog. Gromit does not speak. He uses body language and facial expressions to communicate.
Wallace and Gromit have been called some of the best known and best loved stars in the United Kingdom. They have portrayed the English and England in a positive light to people all around the world.
Here's a close-up of Gromit knitting. There is a knitted blue bone in the center of his knitted piece.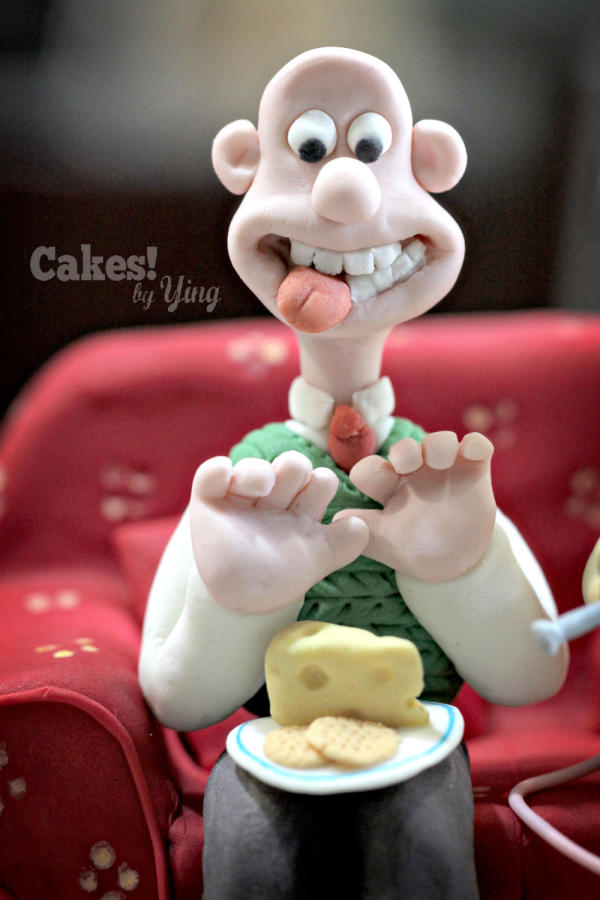 Here's Wallace enjoying cheese and crackers.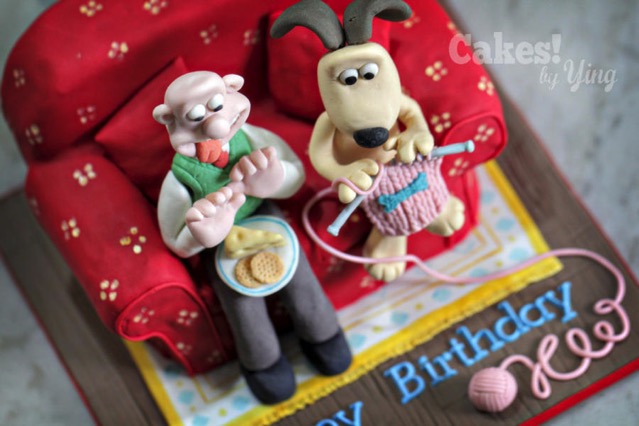 Gromit's ball of pink yarn is on the floor in front of him. The words Happy Birthday are written on the cake board in front of the couch where they are sitting.