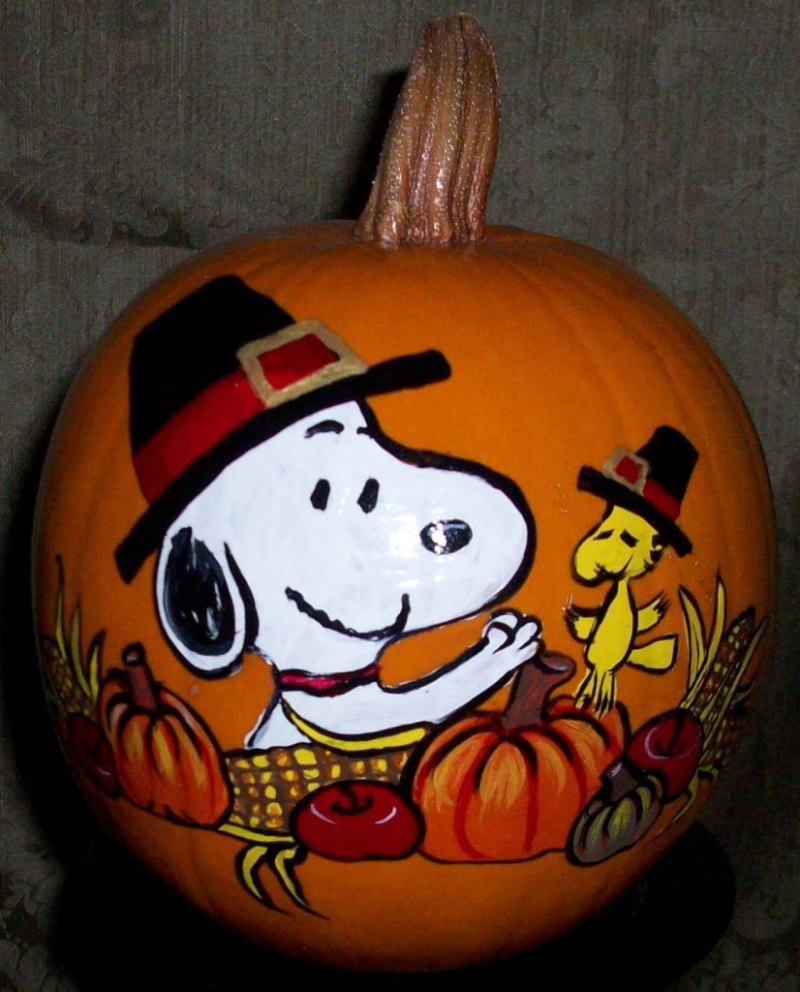 HAPPY THANKSGIVING!
If you visit Between the Pages in October, you know how much I love carved and painted pumpkins. When I saw this pumpkin, I knew I had to share it today. This adorable Snoopy and Woodstock Thanksgiving Pumpkin was painted by Monica's Painted Pumpkins.
I wanted to say Thank You to each of you who visited Between the Pages this year and I hope you have a wonderful day filled with family and blessings.
Check out these Charlie Brown Thanksgiving pumpkins, cookies, and cakes.
To see Charlie Brown treats for every season, check out Snoopy and Charlie Brown.