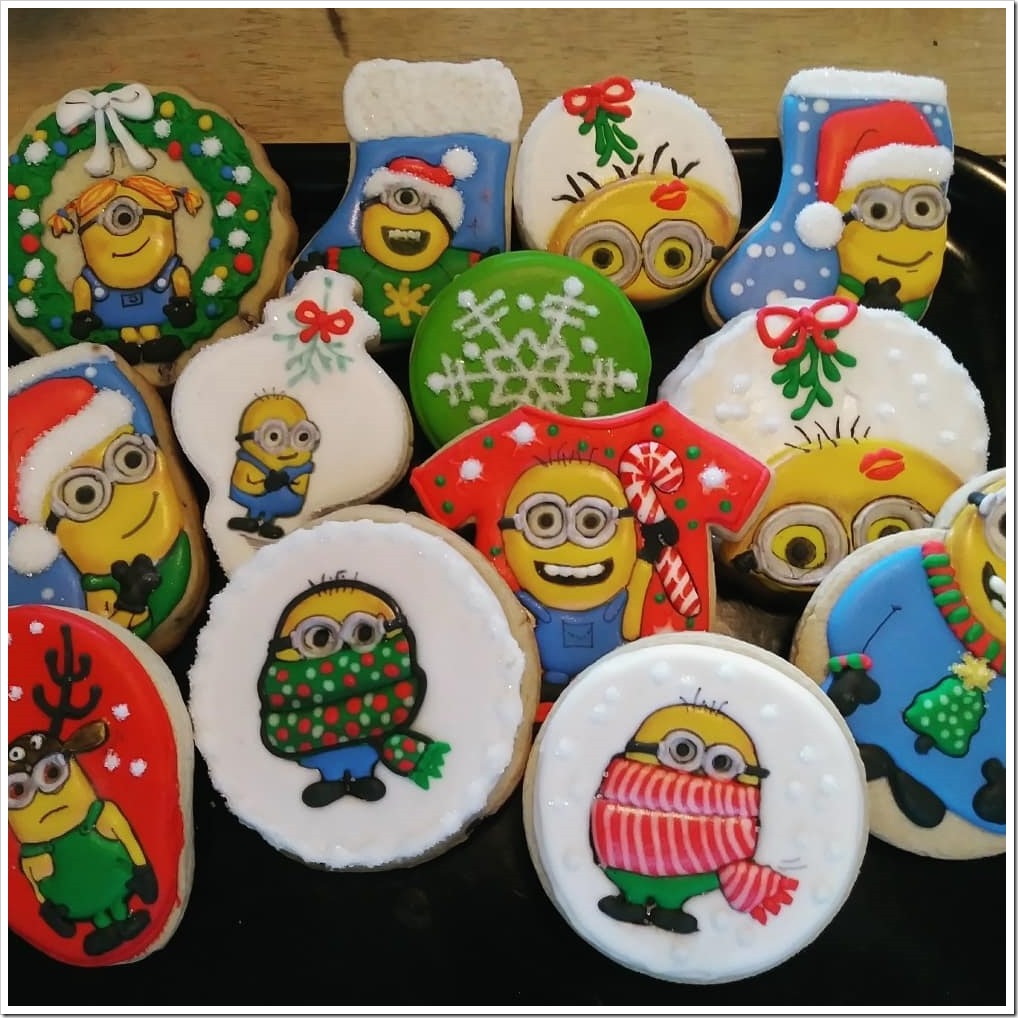 Yesterday, I shared wonderful Wile E. Coyote and Road Runner Christmas Cookies made by Crumbs and Paint Brushes. Today, I'm featuring her marvelous Minion Christmas Cookies. These great cookies feature Minion's wrapped up a little to snuggly in Christmas scarfs, dressed as a reindeer, wearing Santa hats, standing under mistletoe, holding candy canes, and Minions playing in the snow. The cute cookies are shaped like t-shirts, Christmas stockings, and Christmas ornaments.
Also, check out these wonderful Christmas Cakes and Cookies.
Furthermore, check out these wonderful Minions Cakes and Cookies.