This Marvelous Newt Scamander Cookie was made by Inspired Sugar. This hand-painted cookie shows him stepping out of his case.
The cookie has a frame with roses and frills made of cookie dough.
All of these cookies and cakes were made for the Birthday Mischief Managed Collaboration.
The Birthday Mischief Managed Collaboration is an annual collaboration of bakers from around the world who are fans of J.K. Rowling. This year's collaboration coincides with the release of the Fantastic Beasts: The Crimes of Grindelwald.
This Superb Newt Scamander cookie was made by Layde Cakes.
Newt is holding his wand getting ready to cast a spell.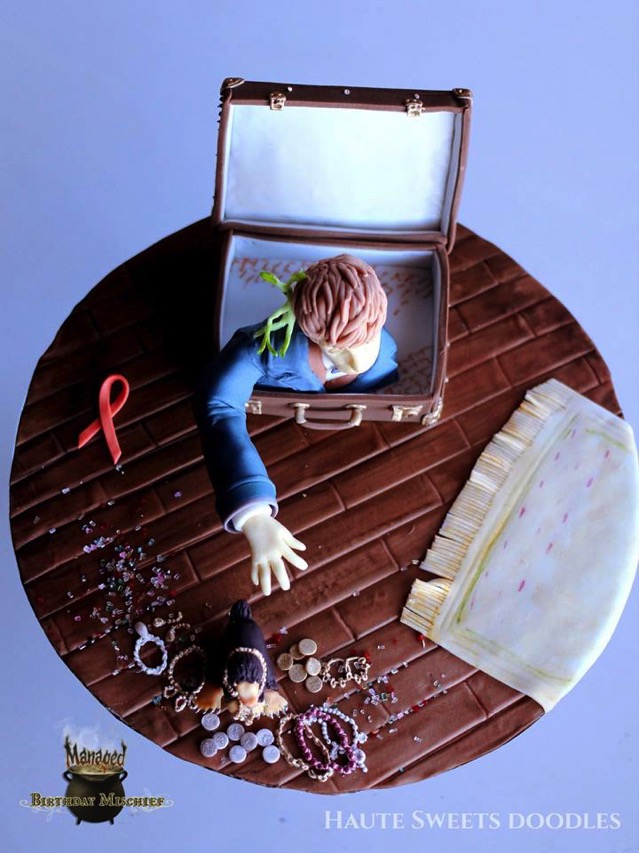 This Newt Scamander cake was made by Haute Sweets Doodles. He is stepping out of his case.
This Superb Newt Scamander case cake has his wand, his case,a golden egg, and papers with descriptions of some of the beasts. This cake was made by Haley's Sweet Temptations.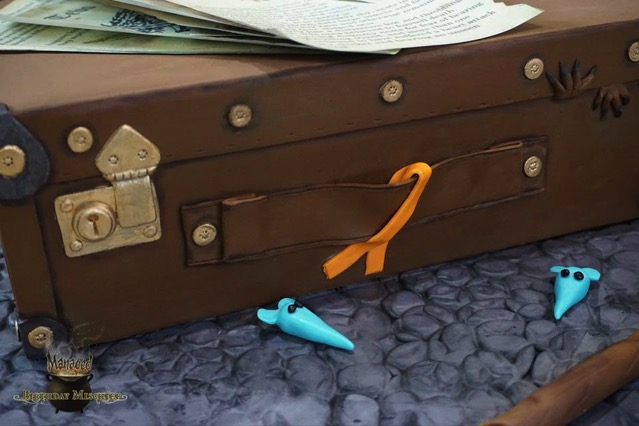 Here's the handle of the case.