This Marvelous Occamy cake was made by Raewyn Read Cake Design. This Occamy is guarding its nest of eggs. This creature has a body that looks like a snake and a head with a beak and wings.
Both cakes were made for the Birthday Mischief Managed Collaboration.
The Birthday Mischief Managed Collaboration is an annual collaboration of bakers from around the world who are fans of J.K. Rowling. This year's collaboration coincides with the release of the Fantastic Beasts: The Crimes of Grindelwald.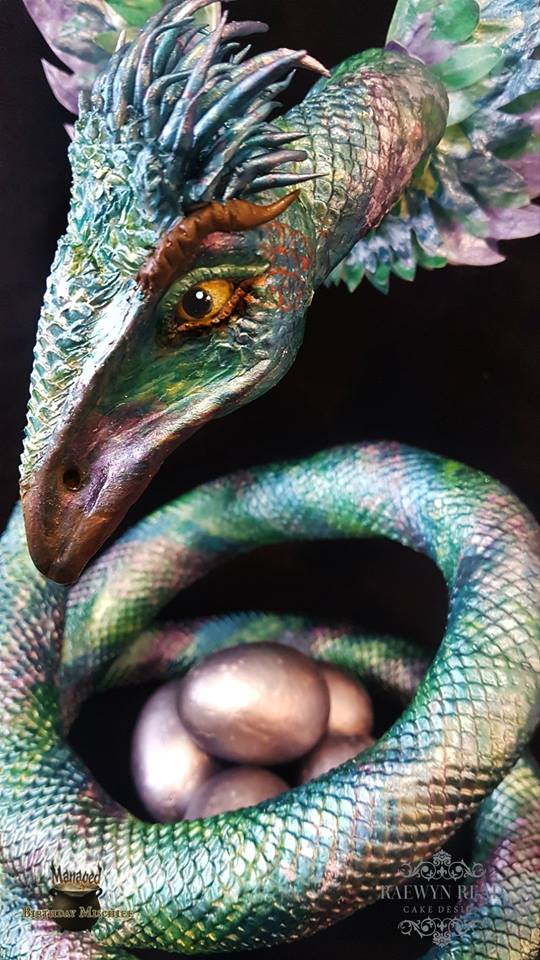 This Splendid Occamy cake was made by Roses and Bows Cakery by Karen Keaney. The Occamy has a purple mane and purple wings.