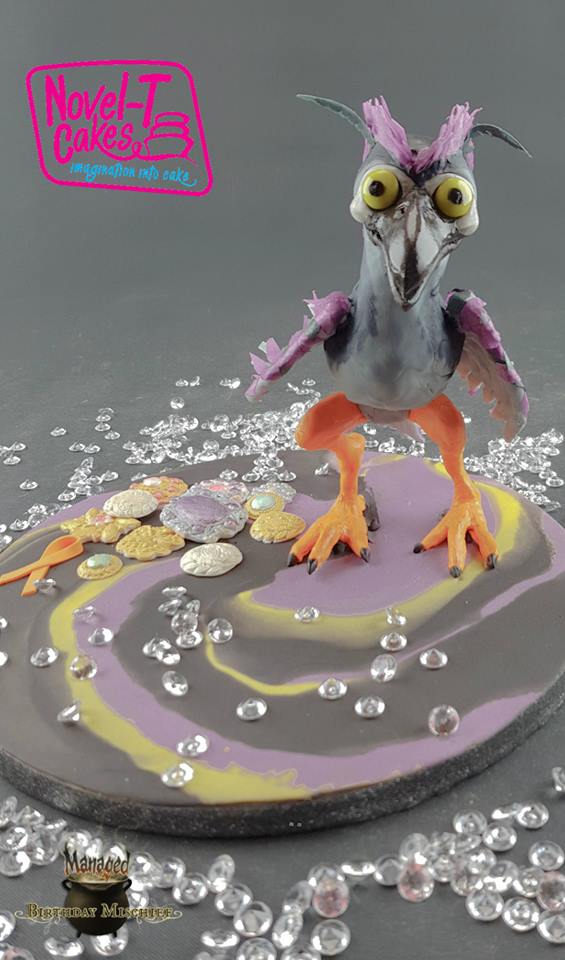 This Superb Eldritch Avemurium cake was made by Novel-T Cakes. This creature is invisible to muggles. It picks up shiny things and stores them in cubby holes in the fourth dimension. There are diamonds all around it.
All of these wonderful cakes were made for the Birthday Mischief Managed Collaboration.
The Birthday Mischief Managed Collaboration is an annual collaboration of bakers from around the world who are fans of J.K. Rowling. This year's collaboration coincides with the release of the Fantastic Beasts: The Crimes of Grindelwald.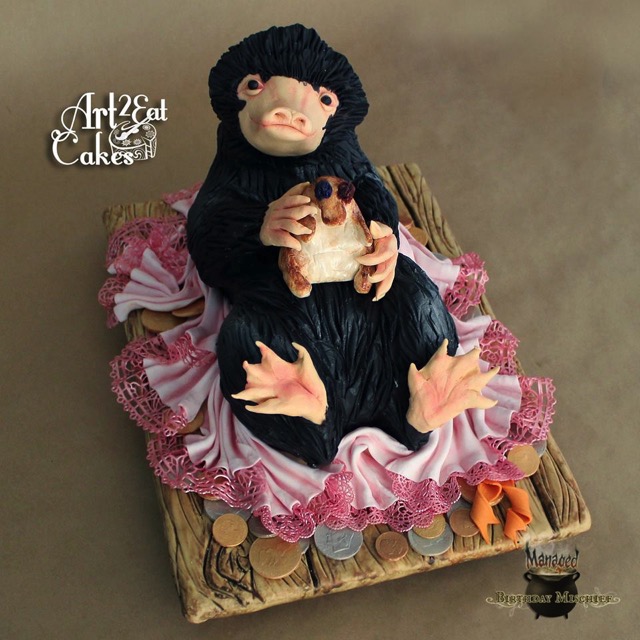 This Superb Niffler Cake was made by Art2Eat Cakes. It is lying on a pink cloth. There are silver and gold coins around it.
This Marvelous Vampyr Mosp Cake was made by Lovin from the Oven by Corinna Mcguire.
It is hovering above a red clay pot filled with eggs.