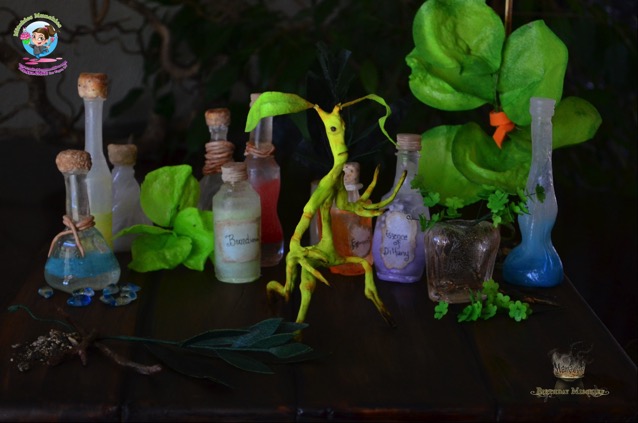 This Terrific Newt Scamander's Workbench cake was made by Mitchies Munchies for the Birthday Mischief Managed Collaboration. 
The Birthday Mischief Managed Collaboration is an annual collaboration of bakers from around the world who are fans of J.K. Rowling.  This year's collaboration coincides with the release of the Fantastic Beasts: The Crimes of Grindelwald.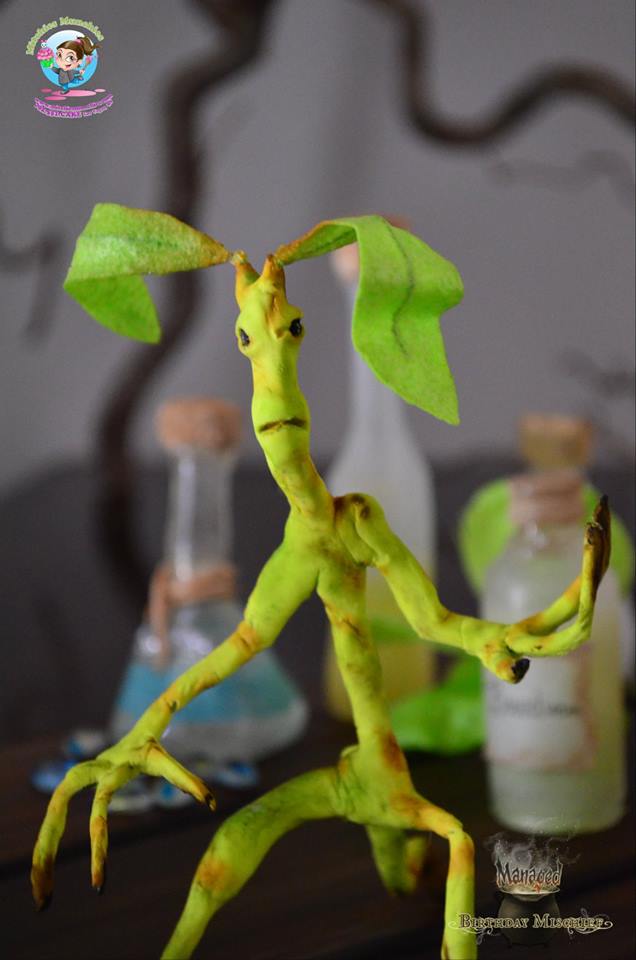 This wonderful cake features Pickett, a Bowtruckle that lives in Newt's pocket. This type of creature traditionally guards wand-wood trees.
There are many bottles of magical ingredients for various potions and spells on the workbench near it.