These wonderful Snoopy and Woodstock Christmas Cookies were made by Lorena´s Sweets. I love the way she put each set of cookies in a separate box. It makes me think that they're presents to be wrapped and placed under the tree. This terrific cookies include Woodstock looking lovinging, Snoopy on his doghouse which is decorated for Christmas, Christmas tree lights, and Christmas trees.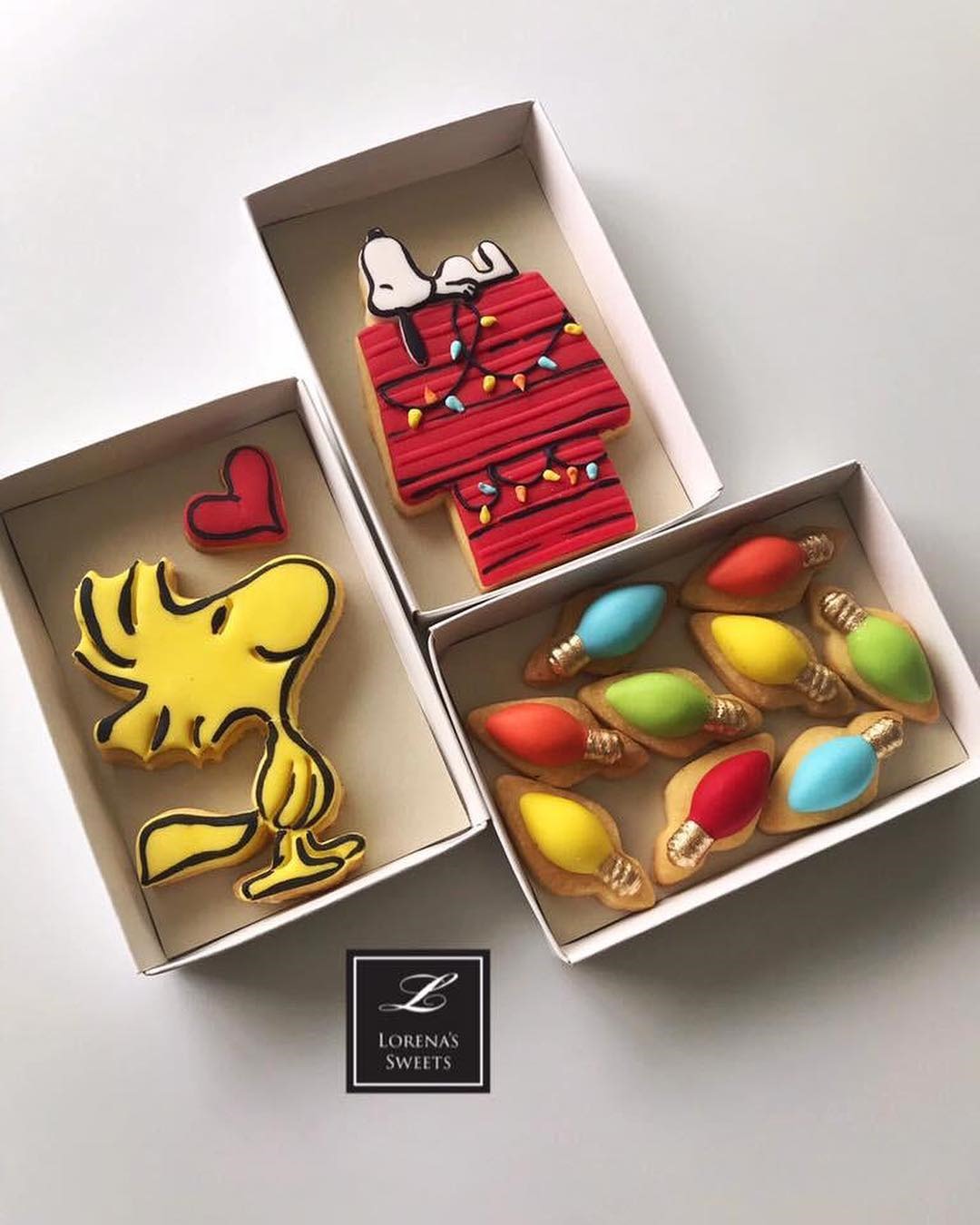 Check out more Charlie Brown Christmas cakes and cookies.
To see Charlie Brown treats for every season, check out Snoopy and Charlie Brown.