This adorable Marvin The Martian Wedding Cake Topper was made by Wonderland Toppers. Marvin is my favorite Martian, so I thought this was too cute.
Marvin is wearing his classic outfit which is based on the Roman god Mars. The bride is wearing a white dress with a lovely lace top and an ornate hair piece. She is holding a red rose.
There is a brilliant use of color here. The bride is holding the rose up to her white dress which really accents the rose. The rose is made from the same red and green as Marvin's outfit. This helps the two figures which are so radically different blend together wonderfully.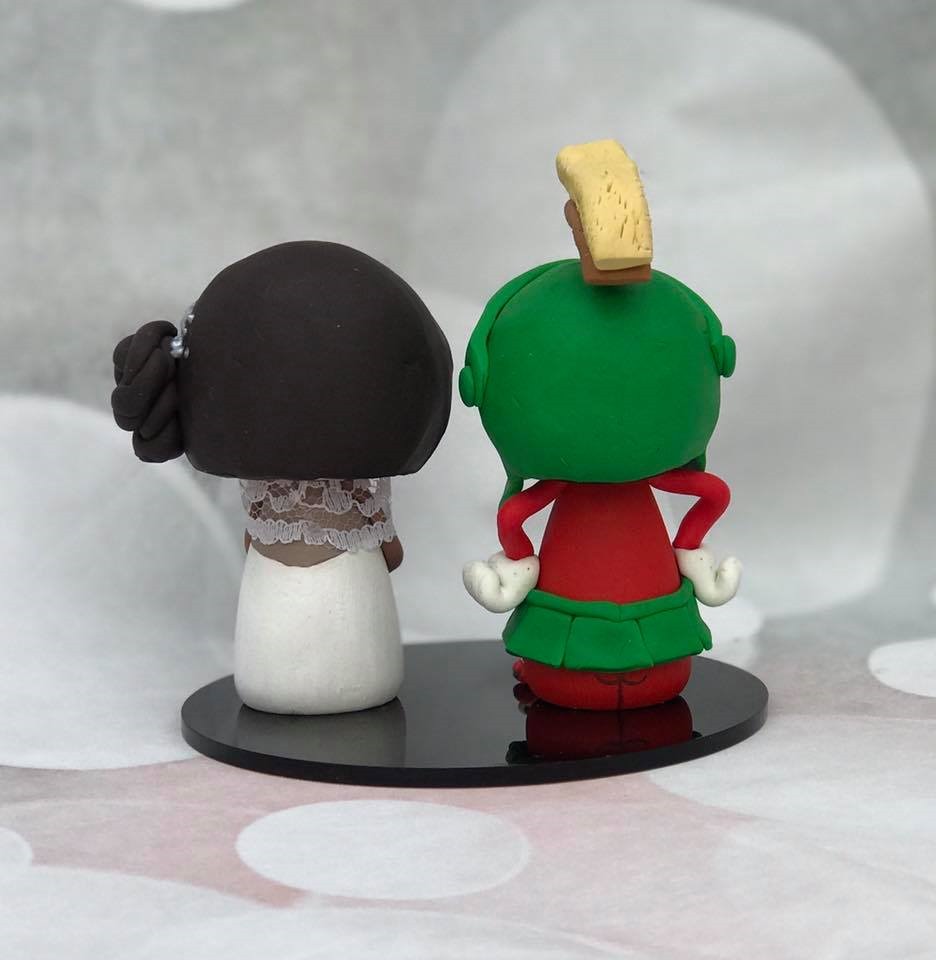 For more Marvin the Martian fun:
A little know fact, pumpkins are popular on Mars. I've shared both a Marvin the Martian Pumpkin Carving and 3-D Pumpkin Sculpture.
Marvin appears twice on the coolest Space Jam cookies in the galaxy.
Last but not least, he and dozen of other characters have a cameo on this amazing science fiction cake