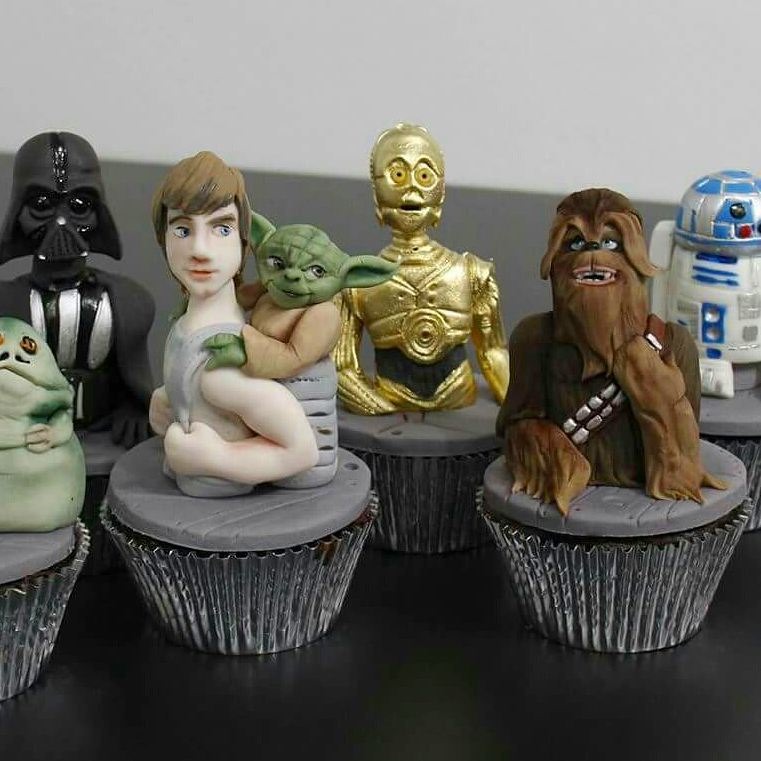 These wonderful Star Wars Cupcakes were made by Léo Vilela Cakes. They include Jabba the Hutt, Darth Vader, Luke Skywalker carrying Yoda on his back, C-3PO, R2-D2, and Chewbacca. The detail on these cupcakes is amazing.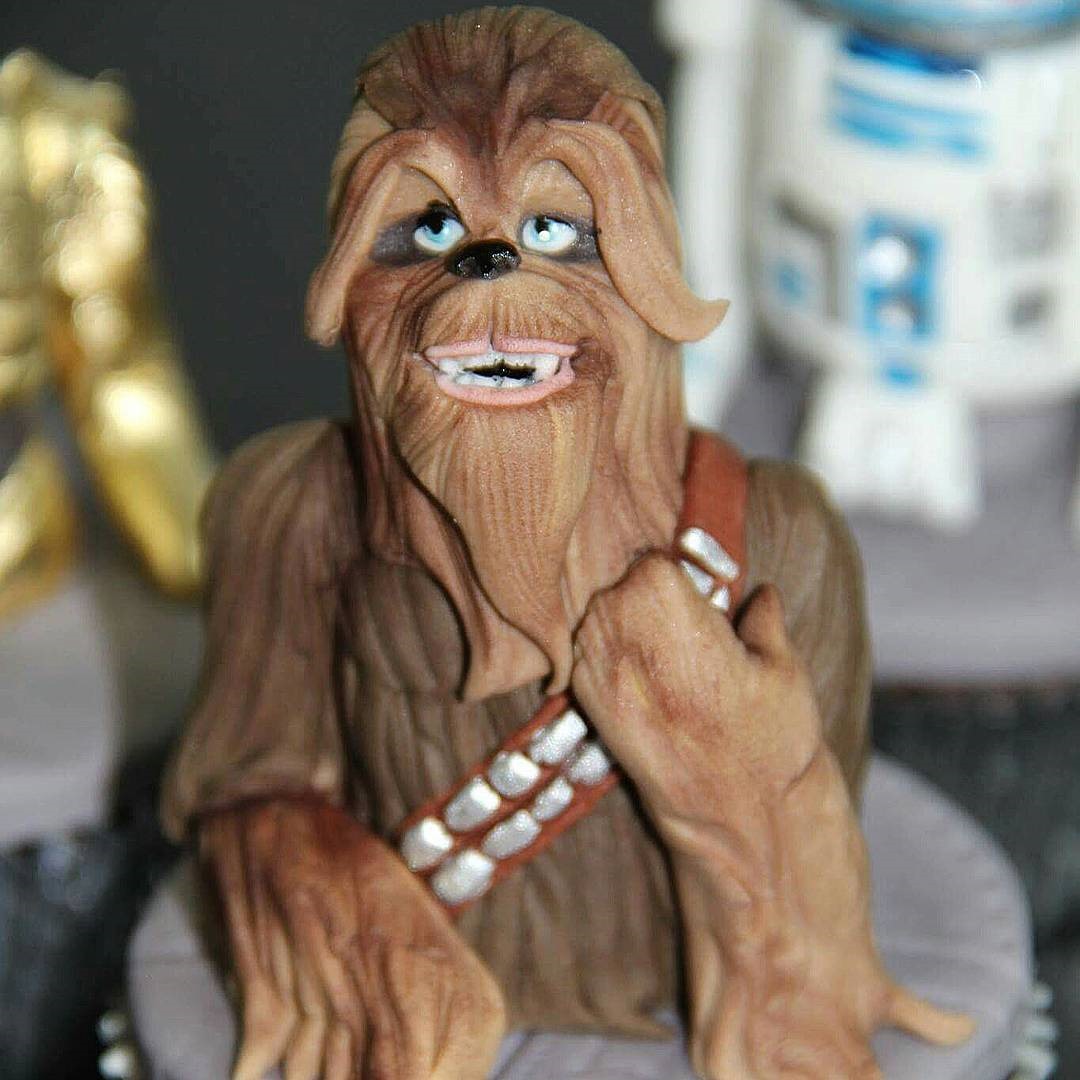 Here is a close-up of Chewbacca.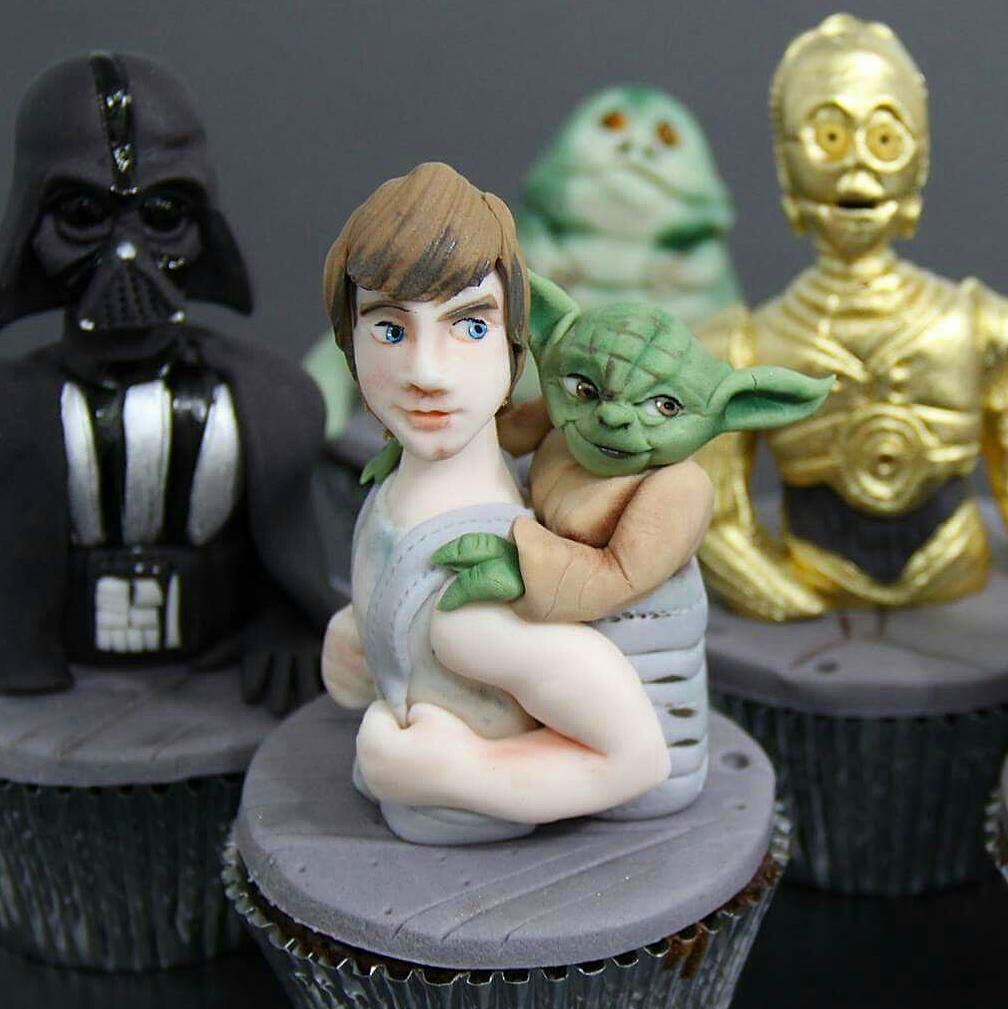 Luke Skywalker is carrying Yoda.
Chewbacca loves droids…not!