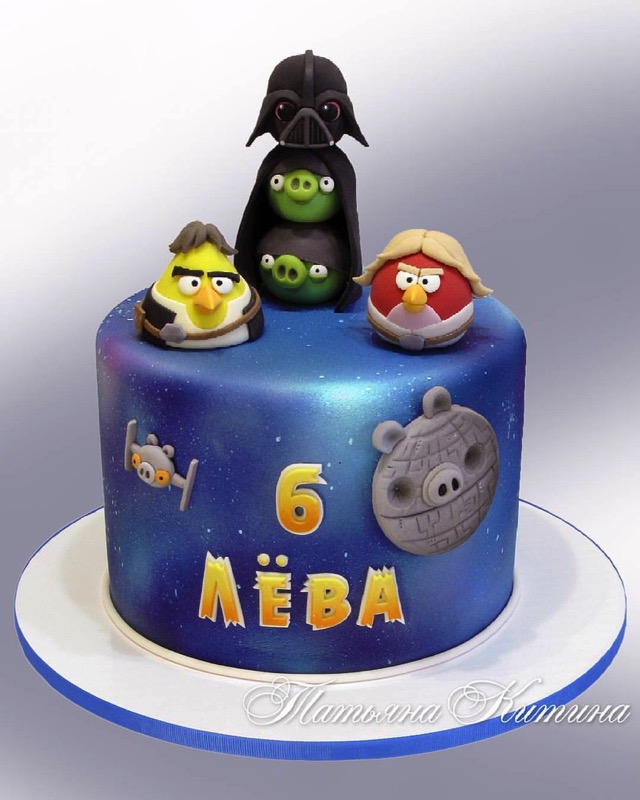 This Superb Star Wars Angry Birds Cake features Darth Vader as three pigs stacked on top of each other with the top one wearing his helmet. The Death Star and a Tie Fighter both have pig ears and snout.
Luke Skywalker and Han Solo are represented as Angry Birds.
This wonderful cake was made by Tatyana Kitina.
The cake is painted blue to represent outer space. The birthday name and age are written in yellow and white trimmed letters.