This gorgeous Harry Potter Wedding Cake was made by Scrumptious Buns. This beautiful white and gold cake has an awesome secret
.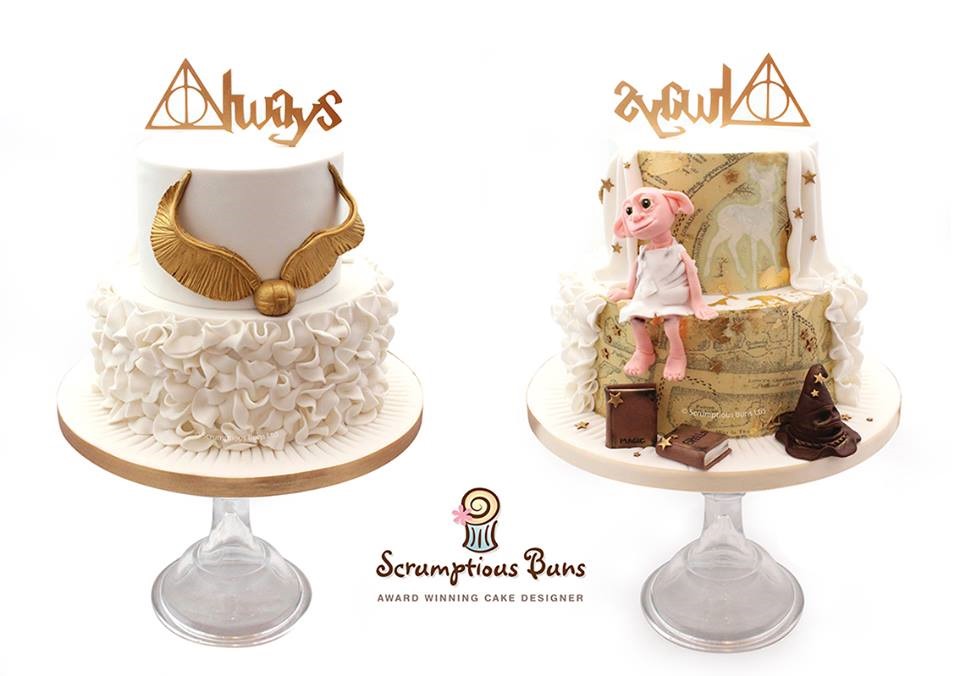 This lovely cake has another side. This side features Dobby, The Sorting Hat, The Maurders Map, spell books, and Harry's patronus
.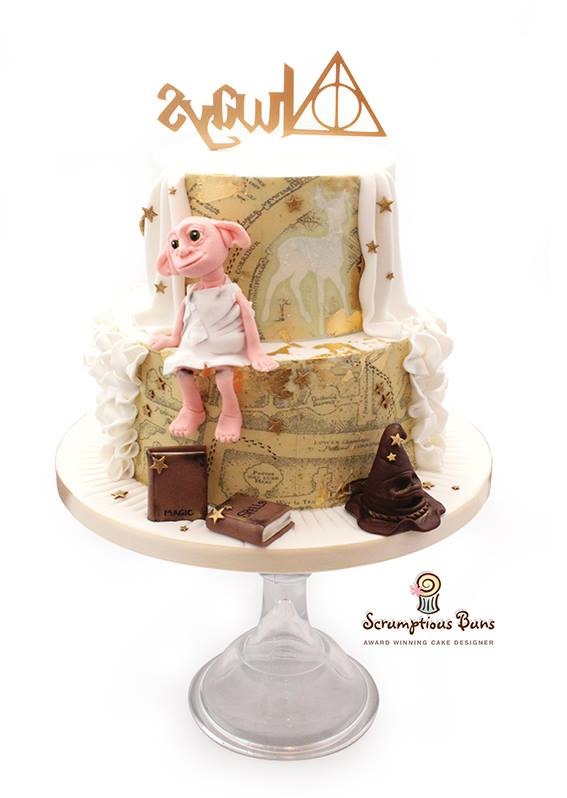 Here is a close-up of the other side of this wonderful cake.