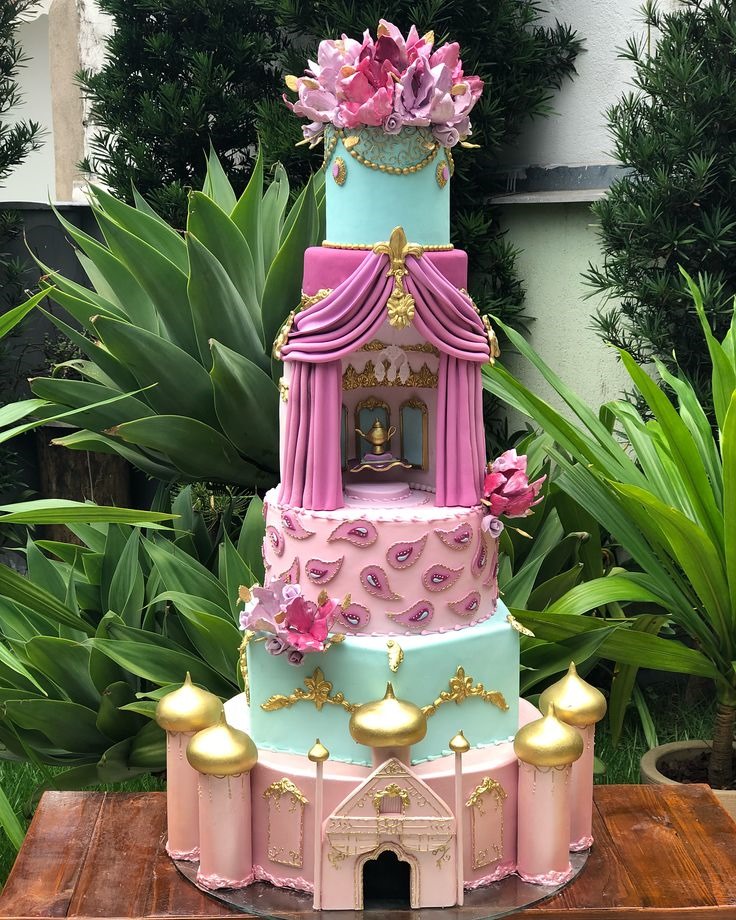 Yesterday, I featured this amazing Princess Jasmine Birthday Cake made by Solange Cake. Today, I'm featuring the rest of this magical Princess Jasmine Birthday Party!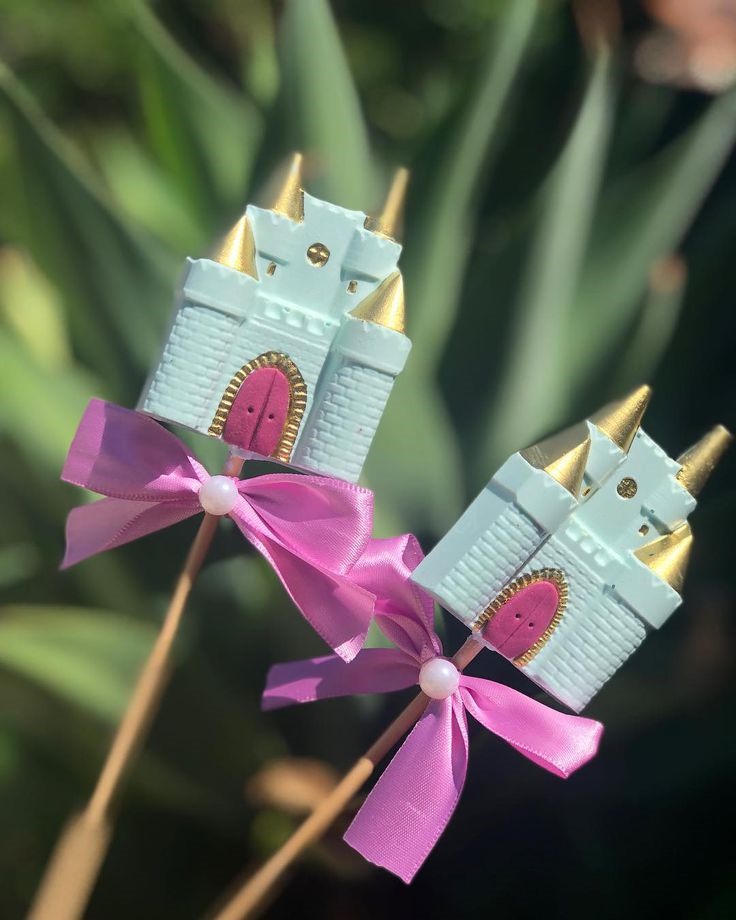 Wonderful chocolate castles on a stick.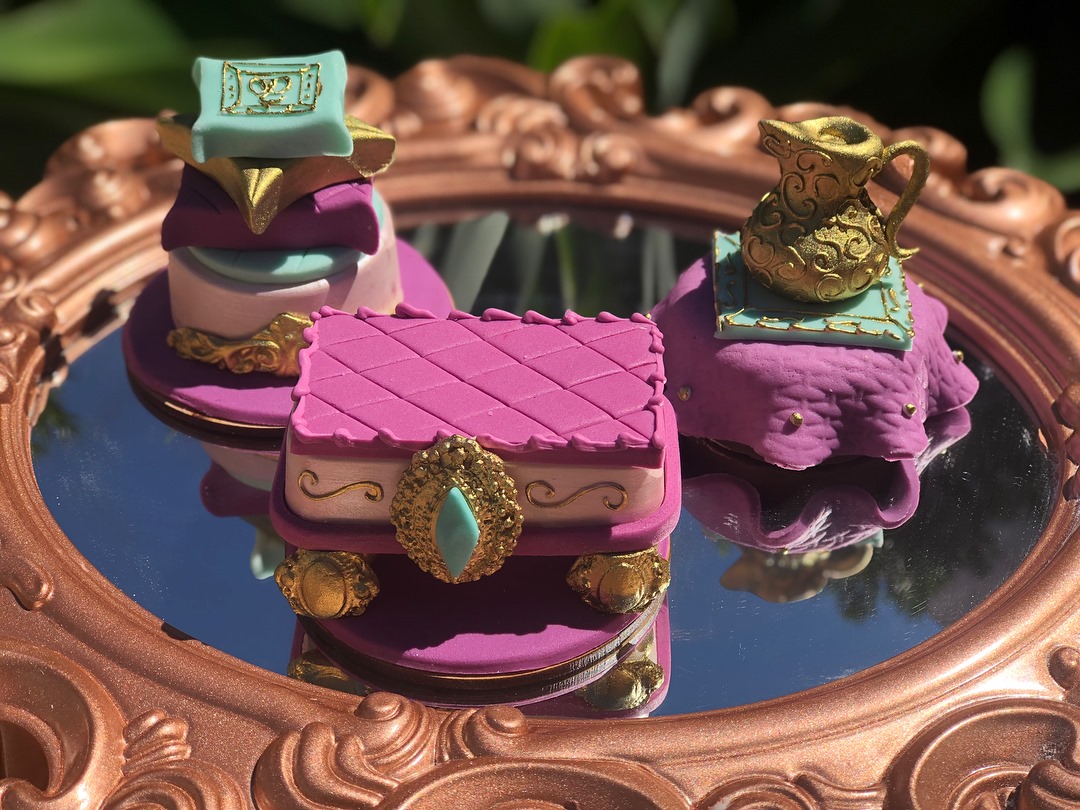 Jasmine's jewelry box, a gold water picture, and a stack of pillows. The detail on the jewelry box and water picture are amazing.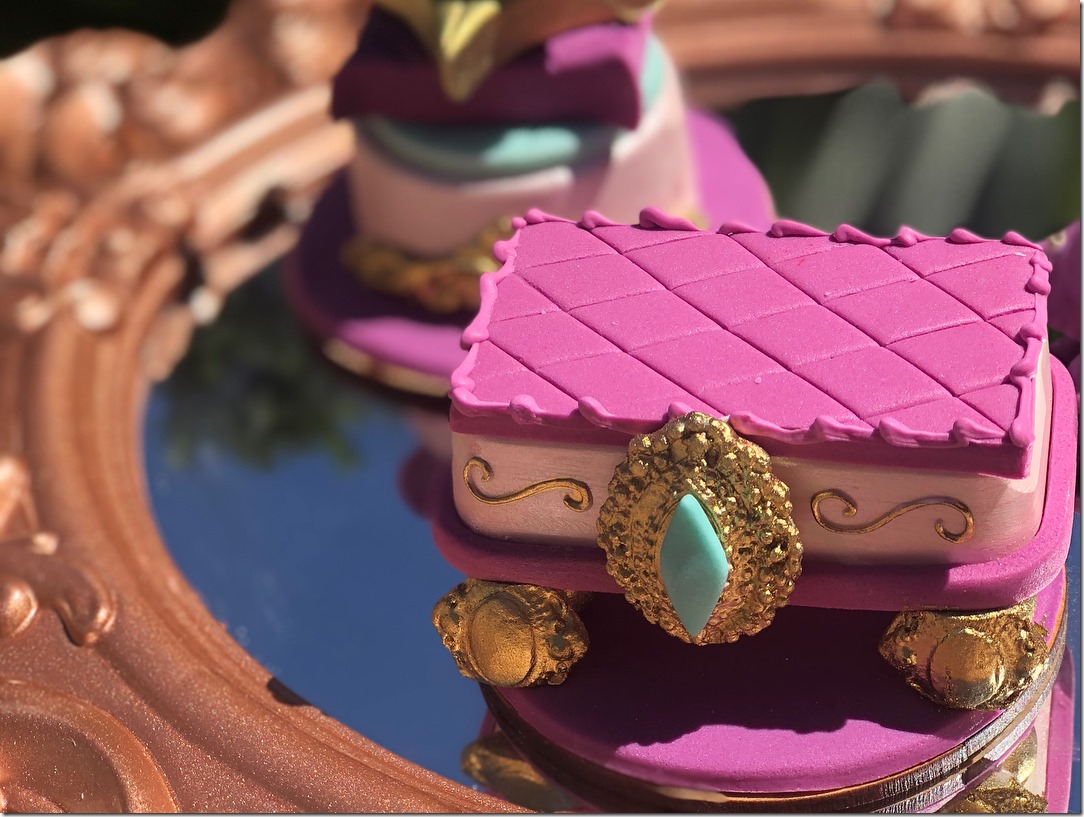 Jasmine's canopy bed. These make me smile because I had a canopy bed when I was little.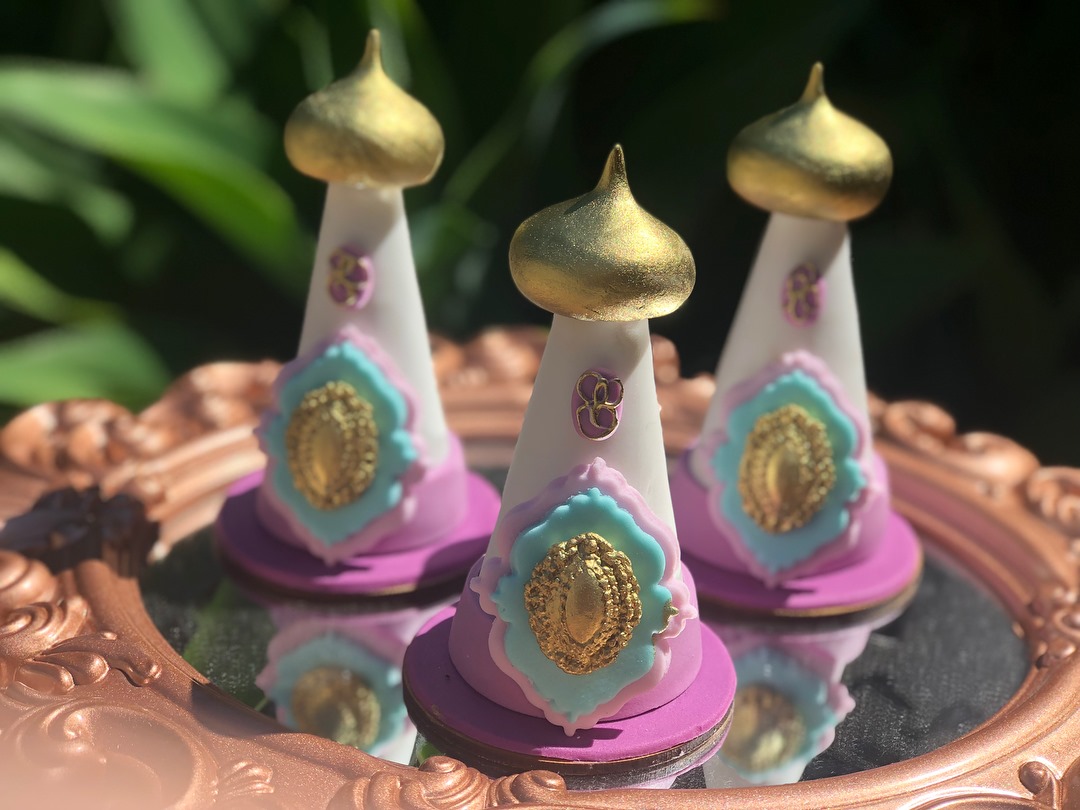 Three beautiful palace towers.
These candy apples look too pretty to eat.