I love the creativity of cake artists! This amazing cake uses the Sultan's Palace as the base of an absolutely gorgeous cake that I've nicknamed Jasime's Castle. This masterpiece was created by Solange Cake.
The detail on this cake is amazing. Often a cake this detailed might look too busy, but the choice of mainly using soft colors and the way those colors are reused through out this cake makes it breathtaking.
The intricate gilding on the Sultan's place is wonderful.
Having the magical carpet and genie's lamp the centerpiece of the cake was a really neat idea.
Earlier I mentioned that one of the things which really makes this cake so beautiful is the terrific use of soft colors. Notice that the curtains and the layer above it are a much richer color. This draws your eyes to this layer.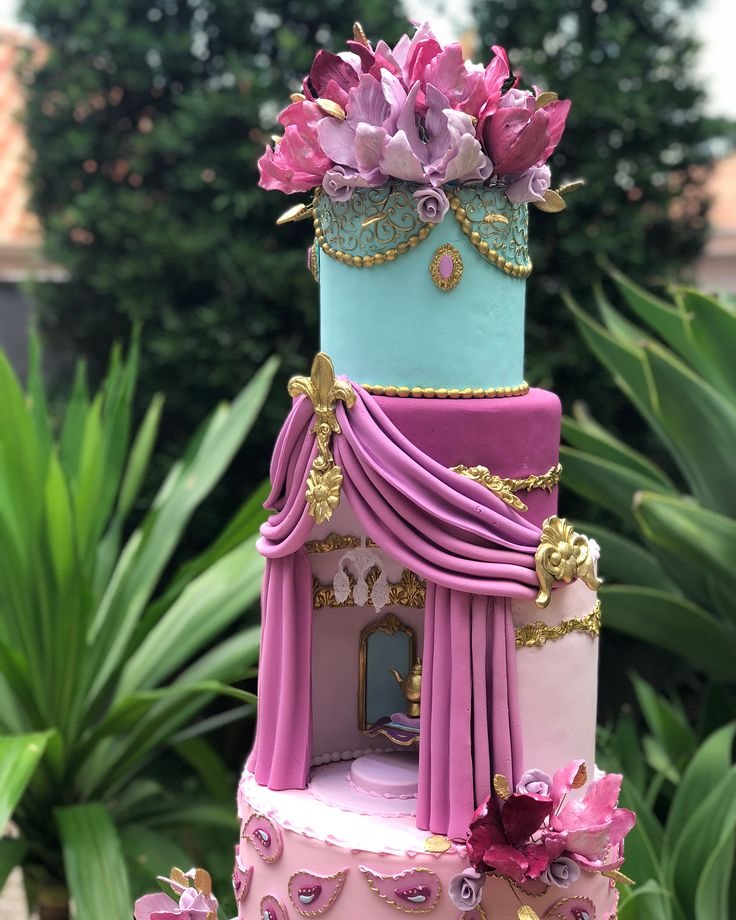 The handmade flowers are gorgeous.
Notice the chandelier hanging down from the ceiling.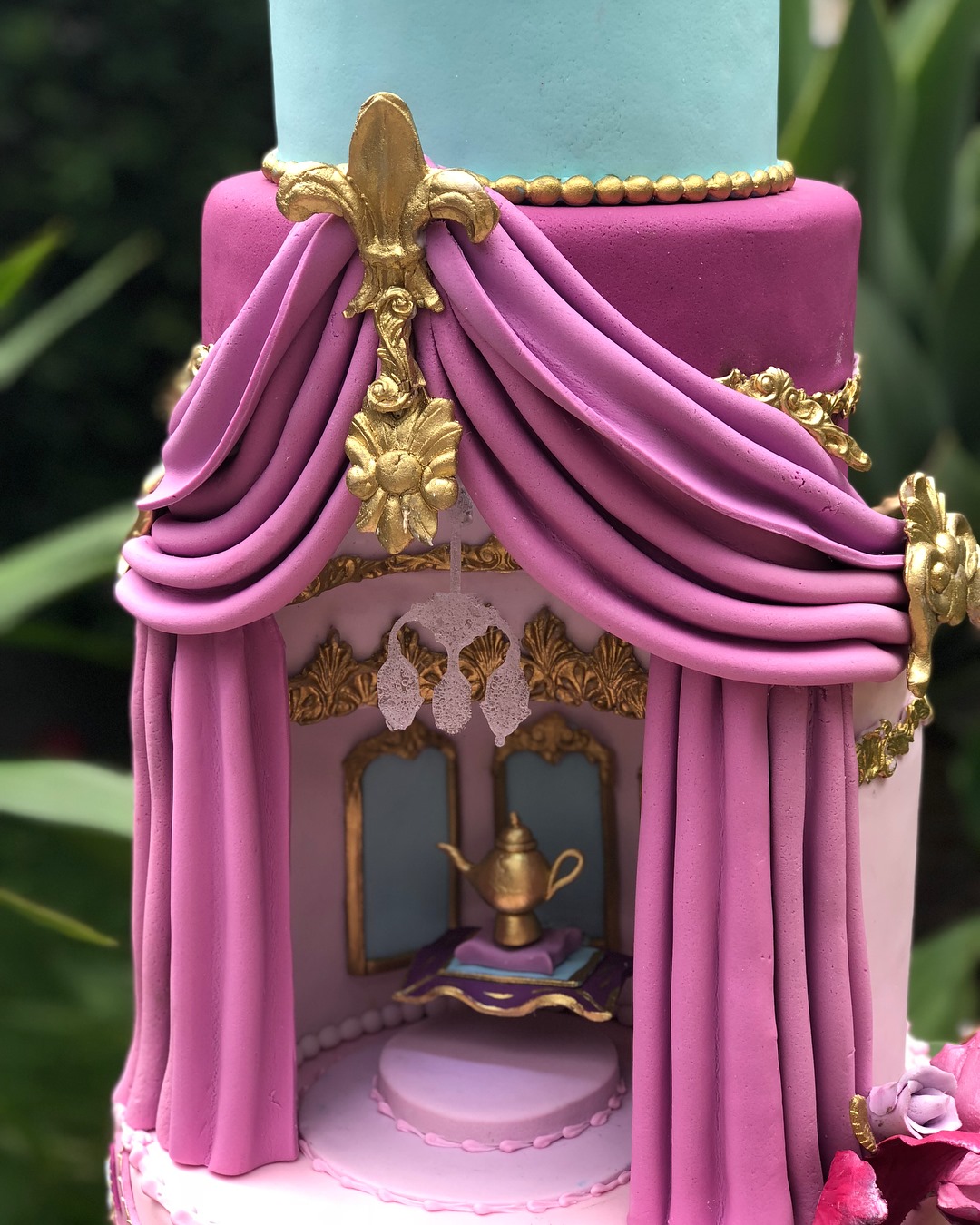 Believe it or not, this stunning cake is only one piece of a Princess Jasmine Party. Come back tomorrow and I'll show you the rest of this magical party.
Take a look at these Jasmine Cakes,Cookies, & Cupcakes