This awesome cake of Marshall from PAW Patrol was made by AgriDulce Cakes. This is an absolutely wonderful sculpted cake. Marshall is a Dalmatian. He wears a fireman's helmet. The logo on the fire hat is a paw print. Marshall is wearing a vest which is red with yellow trim.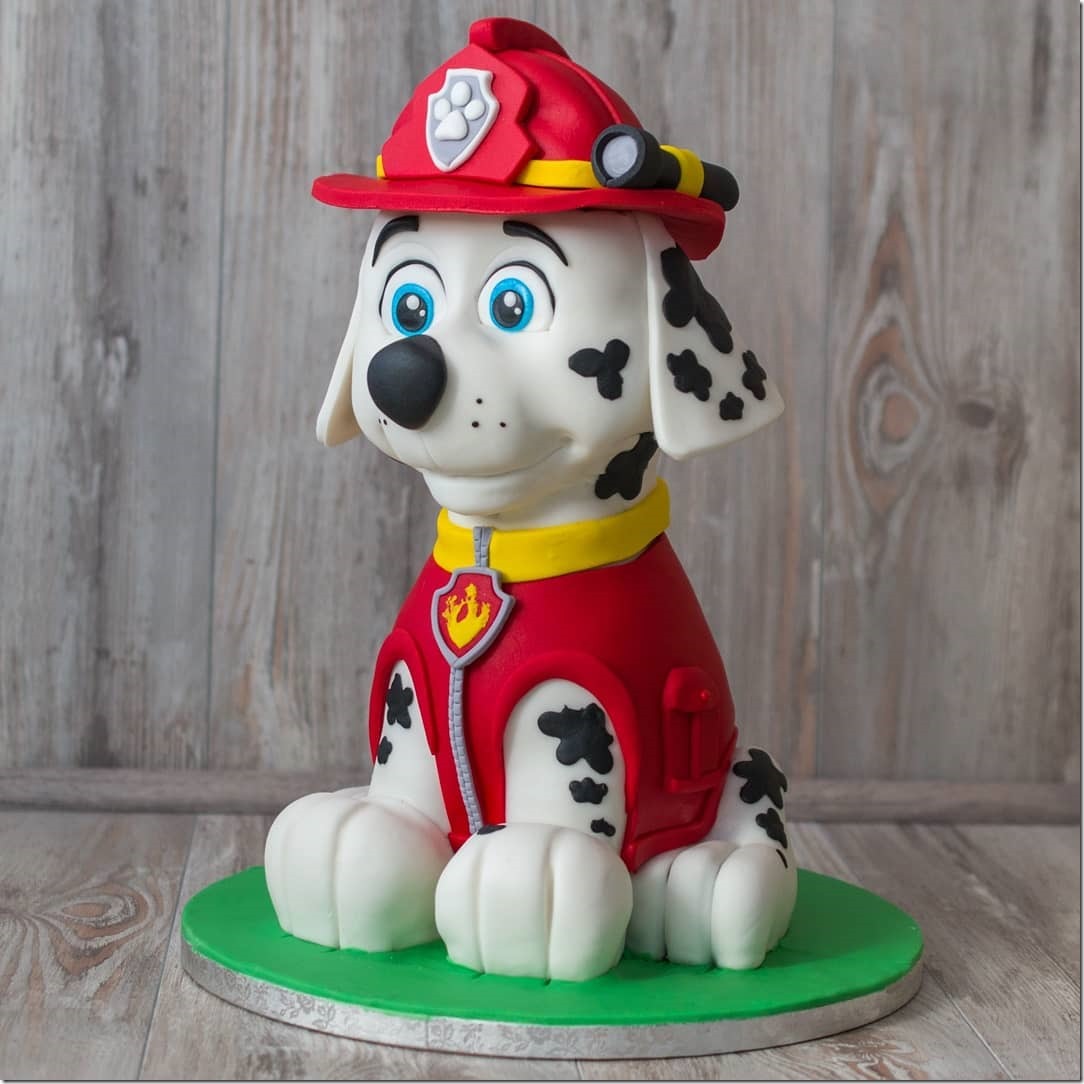 This is one Dalmatian who isn't afraid of Cruella de Vil.
Here is a close-up of Marshall's vest.