These marvelous PAW Patrol Cake Pops were made by Kátia Dias. They feature Chase, Marshall, Skye, Rumble, Zuma and Rocky.
The detail on these cake pops is amazing! Kátia makes some of the best cake pops, cupcakes, and chocolates I've ever seen.
Chase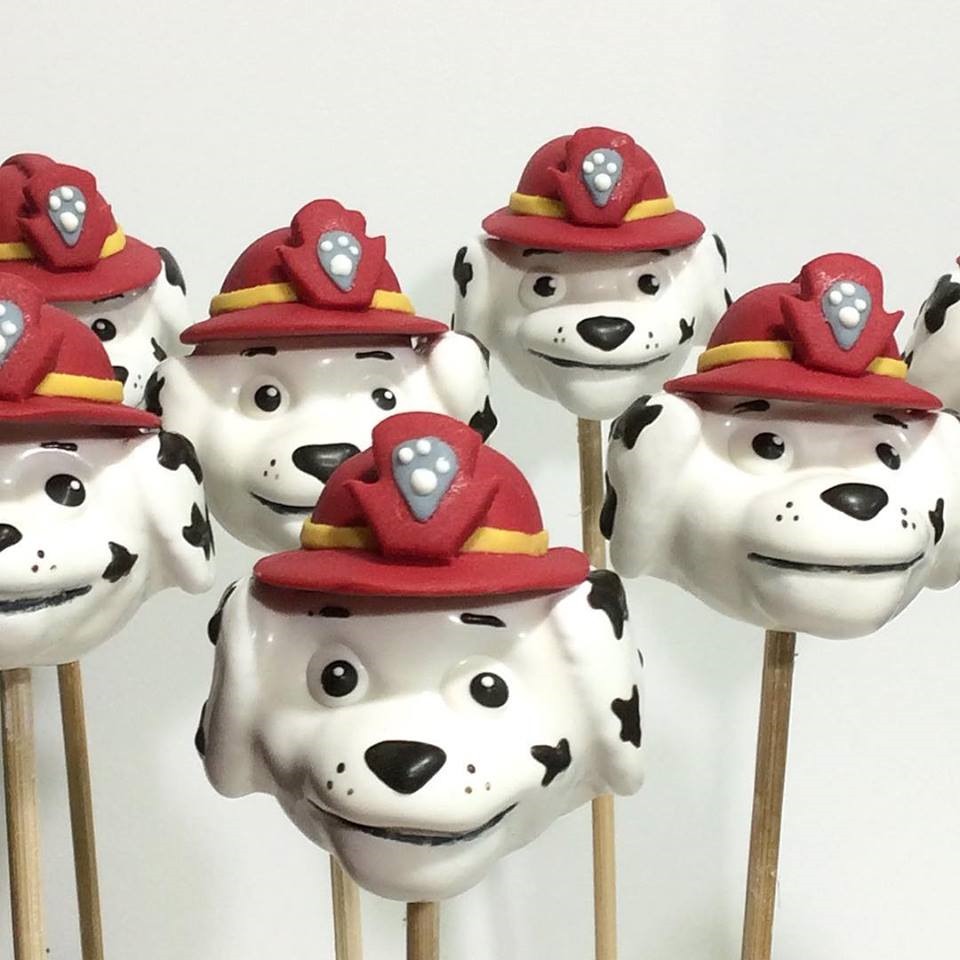 Marshall
These Skye cake pops are my favorite of this wonderful set. The detail on Skye's face is great and I really like the pink goggles on the top of her head.
Rumble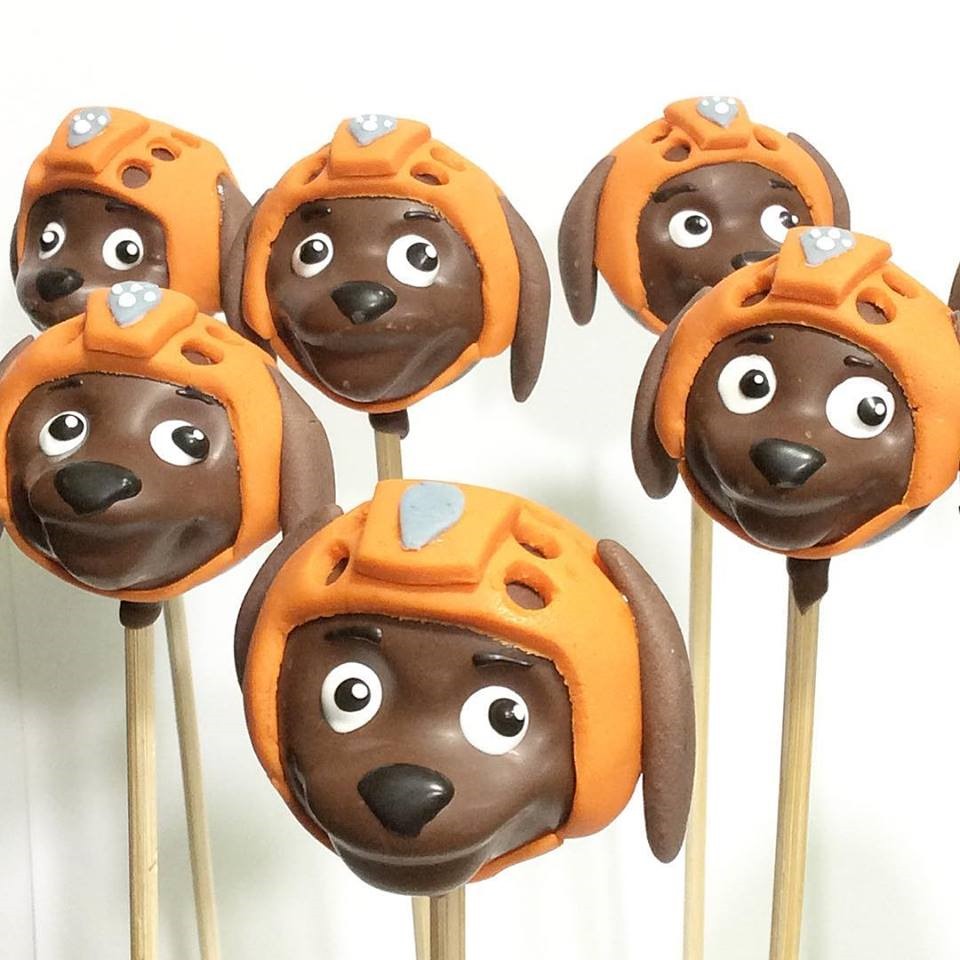 Zuma
Rocky