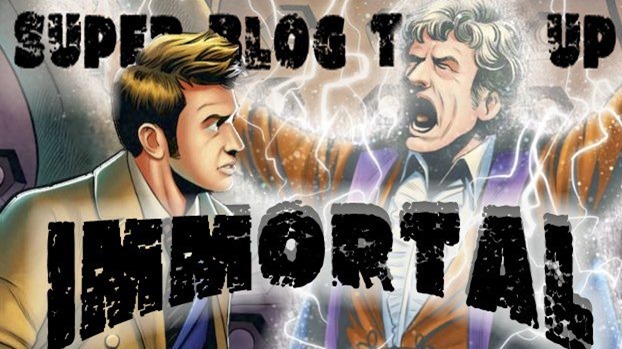 Welcome to the latest round of Super Blog Team Up. This round is called Immortal! and focuses on characters who can't stay dead. My favorite immortal hero is Doctor Who. If you've never visited Between the Pages before it is a pop culture food blog – so I'll be featuring some amazing Doctor Who cakes while talking about some amazing Doctor Who audios.
I first saw Doctor Who when PBS was broadcasting reruns of Classic Doctor Who and I have been a fan ever since. If you've never seen Doctor Who, it is a BBC Television series which focuses on a time traveler, the Doctor and his companions. The thing which makes Doctor Who unique is that every few years the Doctor dies and regenerates. When this occurs, a new actor takes on the role of the Doctor. The Doctor's clothes and personality change to fit the new Doctor and the Doctor often takes on new traveling companions. Over the years, the Doctor has been a man, a woman, English, Scottish, old, young, cantankerous, and quirky. Each actor creates their own unique version of the Doctor.
While the Doctor regenerating is one of the things that makes the program fun to watch, every time the Doctor changes or a companion leaves, there is also a bit of sadness because it is rare that they will ever appear again.
You know that TV series that is like your comfort food. No matter what mood you are in when you watch it you feel better. That series that you love so much that you can even quote most of the dialogue from your least favorite episode. Image one day finding that in all your watching and rewatching of that series, you'd missed a bunch of episodes. That's what discovering Big Finish is like!
Big Finish is an English company which makes absolutely amazing audio dramas and audiobooks. They are best know for their stories featuring licensed characters such as Doctor Who, Torchwood, Blakes 7, The Prisoner, the Avengers (i.e. Steed & Peel), Dark Shadows, Space: 1999 and so many more.
The writing is great, the acting is amazing, the music and sound effects are state of the art, but the thing which makes Big Finish so stunning is that whenever possible they use the original actors. For example, Tom Baker, Peter Davison, Colin Baker, and Sylvester McCoy (Doctor's 4 through 7) have each have played the Doctor more for Big Finish than they did on the TV.
If you are a fan of "new" Who, you'll also love Big Finish. They produce amazing audios featuring David Tennant's Doctor, Donna Noble, Rose Tyler, River Song, Captain Jack, The Paternoster Gang, Missy, UNIT, and more. Each of these has the actors from the TV series performing their iconic roles.
But for this article, I want to look at the classic Doctors – William Hartnell through Sylvester McCoy. I thought the best way to do this was to talk about one audio for each of the first seven Doctors. Three of these audios are currently $2.99 and one is FREE! All you need to do is download the Big Finish app to your phone or tablet and create an account at Big Finish's Website.
I wrote this post because I'm a fan of both Doctor Who and Big Finish. This isn't a sponsored post and the links are not affiliate links. If you want to go ahead and make my day, please follow me on Pinterest!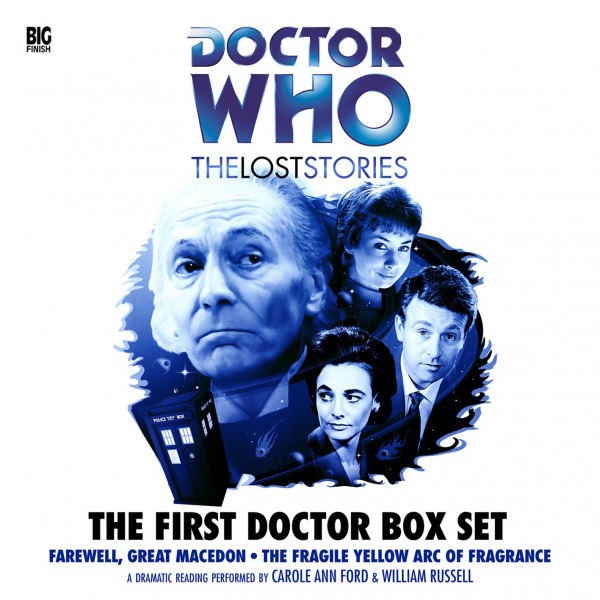 My pick for the first Doctor era is Farewell, Great Macedon from The Lost Stories: The First Doctor Box Set. In the 50+ years that Doctor Who has been around, the occasional story has ended up unproduced for one reason or another. The Lost Stories is a range that has adapted these stories to audio. This story is a historical time travel story and is narrated primarily by Carole Ann Ford (Susan Foreman – the Doctor's granddaughter) & William Russell (Ian Chesterton). Both of these actors were in the very first episode of Doctor Who. Farewell, Great Macedon is story about the Doctor, Susan, and their companions traveling to ancient Macedon where they meet Alexander the Great. It is a beautiful and tragic story. This story is over three hours long and there is also a second lost story in this boxed set which is also absolutely wonderful. When people list the best Doctor Who audio's that Big Finish has done Farewell, Great Macedon is often on the list.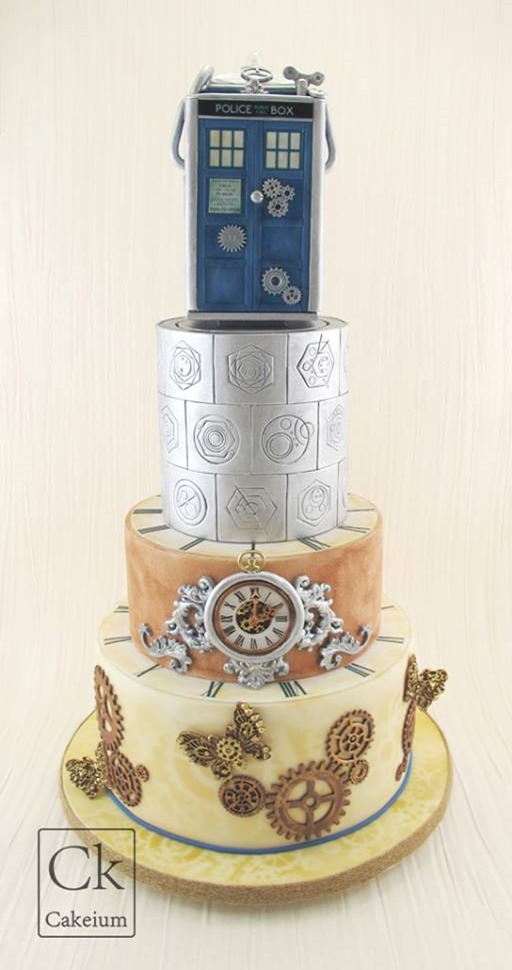 This lovely Steampunk Doctor Who Wedding Cake was made by Cakeium.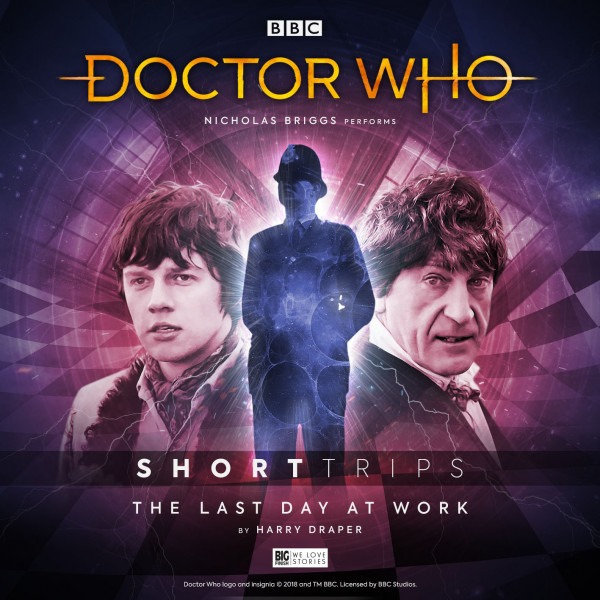 My pick for the 2nd Doctor era is The Last Day At Work. Short Trips are short stories, usually a half hour to forty five minutes long, performed by a single actor. I'm going to be intentionally vague about this wonderful story because I don't want to spoil anything. This story is about a Policeman's last day at work and an encounter with the 2nd Doctor and Jamie.
For the last few years, Big Finish has held the Paul Spragg Memorial short trips contest. This was last years winner and is a free download.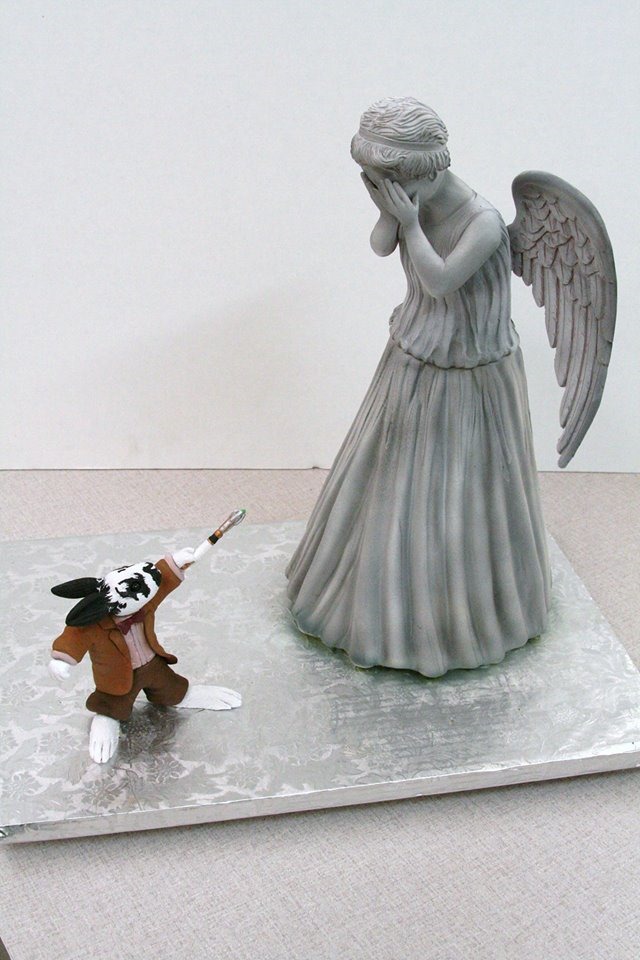 This awesome Weeping Angel Cake was made by Mike's Amazing Cakes.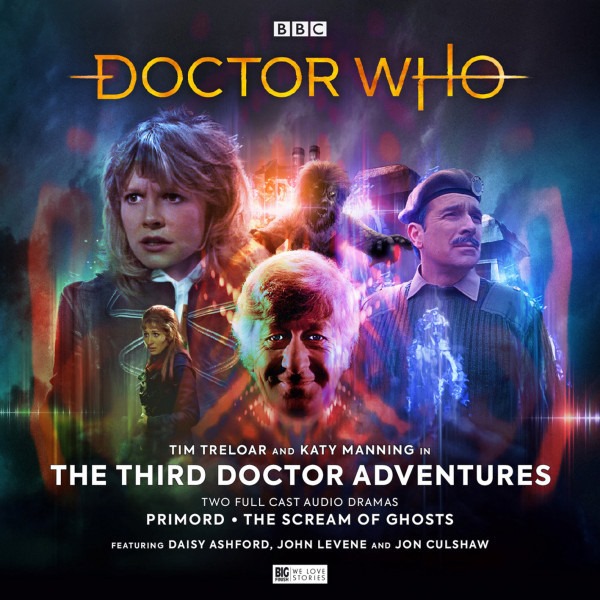 My pick for the third Doctor era is Primord. Primord is a sequel to the classic third Doctor story Invasion. If you've never seen Invasion, don't worry everything you need to know is included in this story. In Primord, Katy Manning once again plays Joe Grant. Tim Treloar plays the 3rd Doctor. Daisy Ashford (Caroline John's daughter) is Liz Shaw. Jon Culshaw is Brigadier Lethbridge-Stewart. The 2nd story in this box set (the Scream of Ghosts) features John Levene returning as Sergeant Benton.
If you've ever heard the phrase, cannot believe your ears, the person was probably talking about Primord!
This is the most amazing recreation of the 3rd Doctor era. I cannot recommend this highly enough.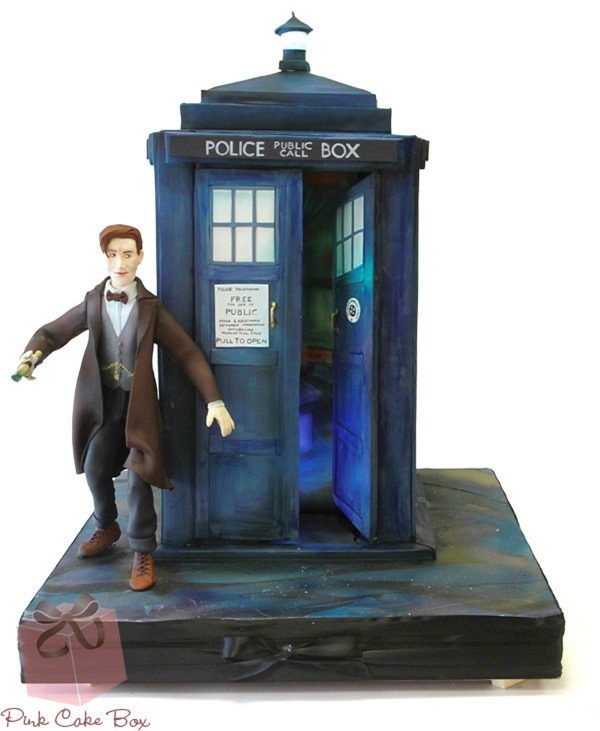 This stunning 11th Doctor Cake was made by Pink Cake Box.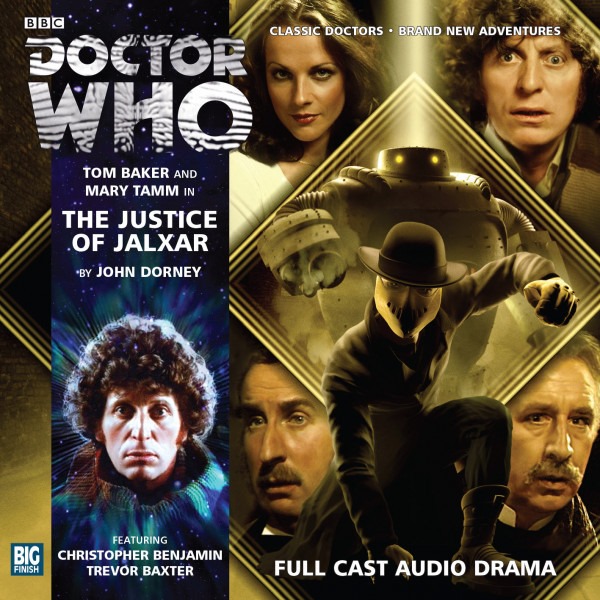 The Justice of Jalxar reunites the 4th Doctor, the 1st Romana, Henry Gordon Jago, and Professor George Litefoot. This is so much fun! It is the Doctor in Victorian England and features a steampunk superhero. While I love this audio drama, it is also very bittersweet because both Mary Tamm and Trevor Baxter have passed away since this recording.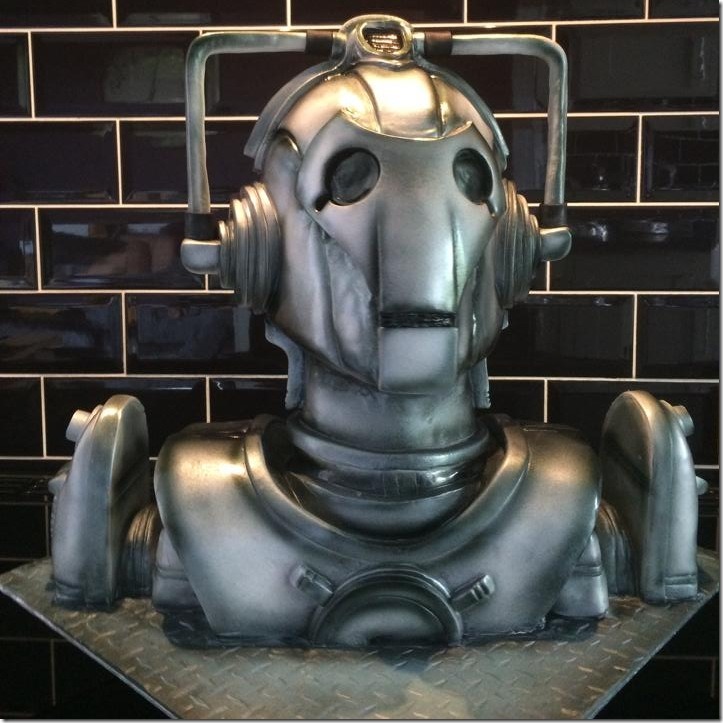 This wonderful Cyberman Cake was made by Happy Occasion Cakes.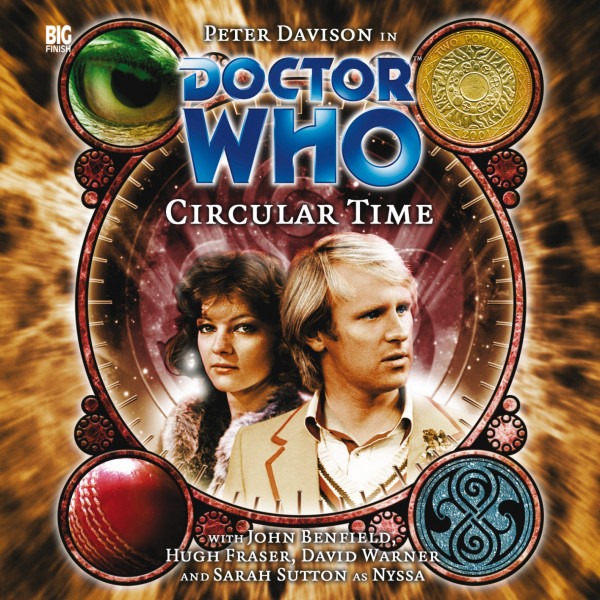 My pick for the 5th Doctor, Peter Davison, is the story Autumn from Circular Time. This is unlike any other Doctor Who story I've heard. There are no monsters, villains, fights, TARDIS, or sonic screwdriver. This is two interweaved and contrasting stories about the Doctor and Nyssa spending their autumn in small English town. It is about circular time vs. linear time, the difference between men and women, writing, love, cricket and so much more. Circular Time contains four half hour stories, one themed to each season and is currently only $2.99.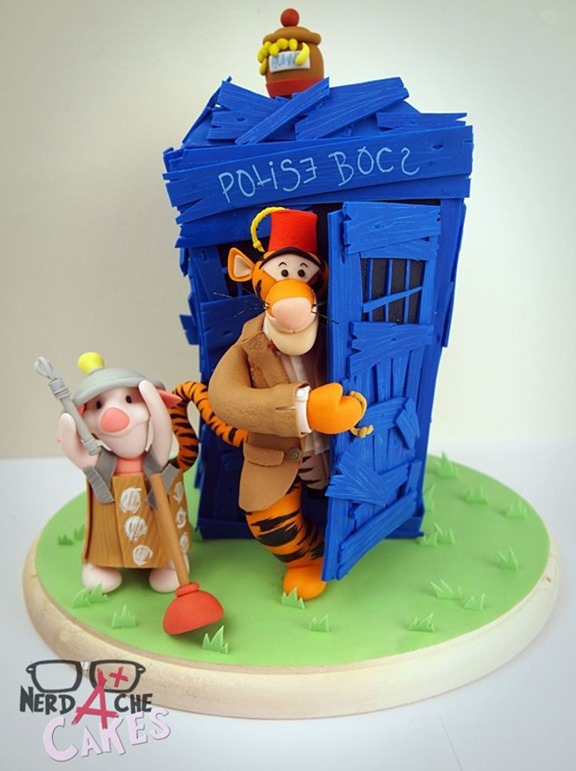 This tiggerific Doctor Who and Winnie The Pooh Mash-up Cake was made by Nerd Ache Cakes.
My pick for the 6th Doctor, Colin Baker, is The Marian Conspiracy. This is an amazing jump on point for Doctor Who. If you know nothing about Doctor Who, I think you will have no problems following this story. It is a historical story that focuses on someone history often vilifies. It also introduces Big Finish's first all new companion – Evelyn Smythe. This story asks some really thought provoking questions. This is currently $2.99 and comes with my highest recommendation.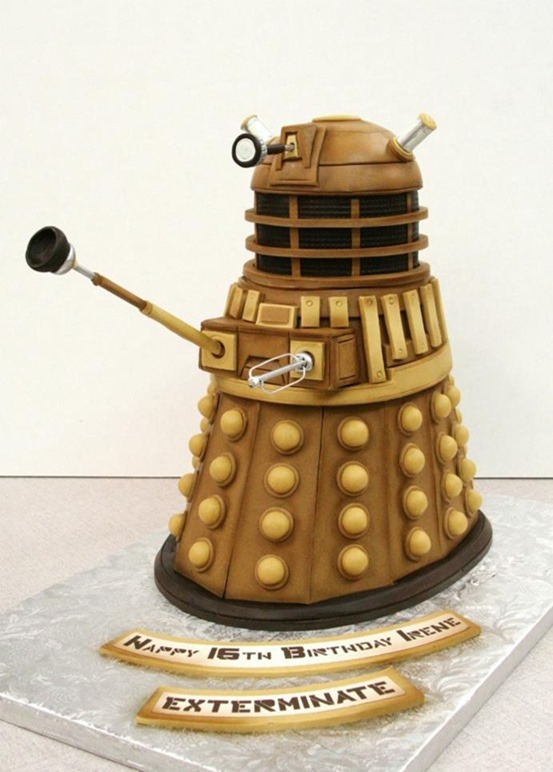 This wonderful Dalek Cake was made by Mike's Amazing Cakes.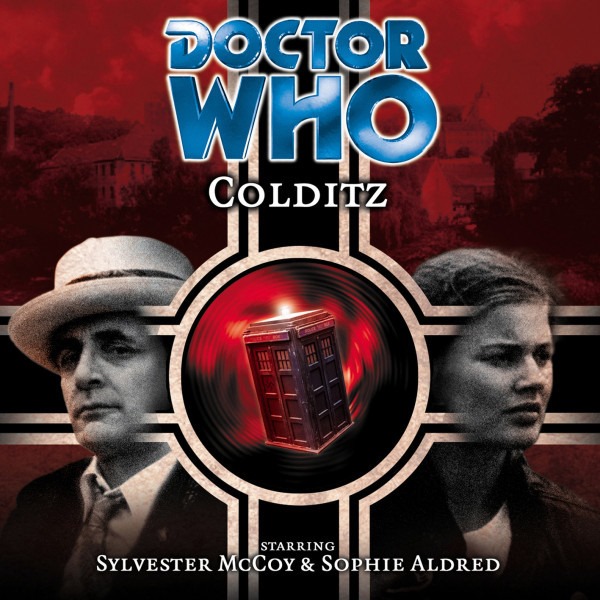 My pick for the 7th Doctor, Sylvester McCoy, is Colditz. This is a very dark story about the Doctor and Ace ending up in a prisoner of war camp during World War II. David Tenant plays one of the guards in this story. The reason I picked this story is that it introduces one of my favorite Doctor Who characters – Elizabeth Klein. Tracey Child's was so amazing in this role that Klein came back multiple times and for a little while she was without a doubt the most unusual "companion" the Doctor has ever had. This is also currently $2.99.
I hope you enjoyed this post and will check out some of the audios I recommended. Have a favorite audio I didn't list? Please let me know in the comments.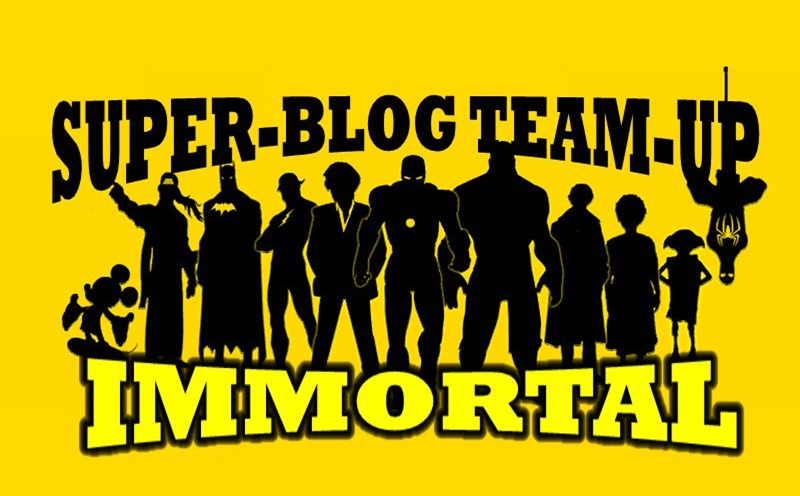 For more awesome Super Blog Team Up Immortal fun, please check out these links:
Comic Reviews By Walt:TMNT and Highlander
The Superhero Satellite: Super-Blog Team Up Presents IMMORTAL: Peter Loves Mary Jane
Comics Comics Comics Blog: The Immortal Dr. Fate
The Unspoken Decade: Opposites Attract: Archer and Armstrong
DC In the 80s: Forager — The Second Life of a Bug:
Black, White and Bronze: What Price Immortality? A Review of Red Nails
The Daily Rios: Arion The Immortal (1992 Six Issue Mini Series)
Chris Is On Infinite Earths: Podcast Episode 26 – Resurrection Man 1997 & 2011
In My Not So Humble Opinion : It Came from the 1990s: Ivar the Timewalker
Pop Culture Retrorama: I am Legend
The Source Material Comics Podcast: Vampirella "Roses For The Dead"
Dave's Comic Heroes Blog: The Immortal Foe Of The Challengers, Multi-Man
Magazines and Monsters: Podcast episode – Kang/Immortus: Avengers-Kang: Time and Time Again TPB (Avengers 69-71)
Radulich Broadcasting Network: TV PARTY TONIGHT – Jupiter Ascending commentary