This amazing Chewbacca Cake was made by Fabulously Fondant. This is the classic pose of Chewbacca resting with his hands behind his head. The detail on Chewbacca is amazing. I cannot imagine how much work this took. Making all the fur and keeping it from matting must have been a nightmare.
Here are two close-ups of this wonderful cake: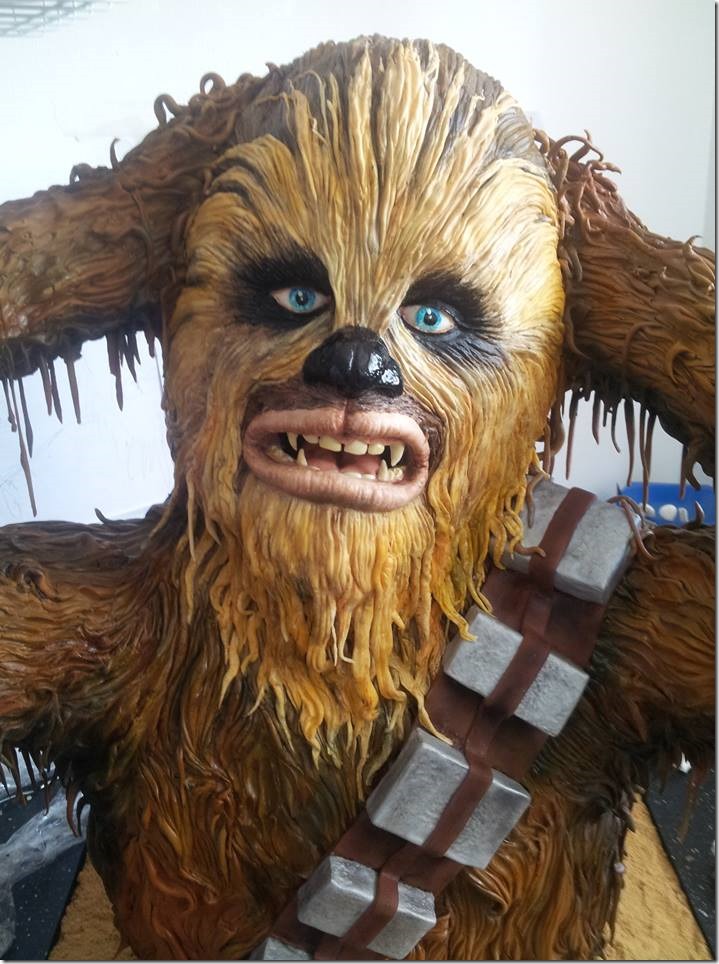 While this is an unusual close-up, it shows the mindboggling detail that went into this cake.
Tomorrow is the biggest bash in Between the Pages history, we'll be celebrating our 10th birthday. Chewbacca, who plays a key role in our history, will be there. Hope you will be there too!
Planning a Star Wars Party? Check out these wonderful Chewbacca Cakes.
This Chewbacca Cake Is The Coolest Thing You'll See This Week
Superb Funko Pop Chewbacca Cake