Superb Funko Pop Chewbacca Cake
This superb Funko Pop Chewbacca cake features him playing a Nintendo Switch. An Xbox is on the cake board.
This wonderful cake was made by Milebian by Lucia Loro.
The birthday person is a huge Stars fan and a gamer so this cake combines both.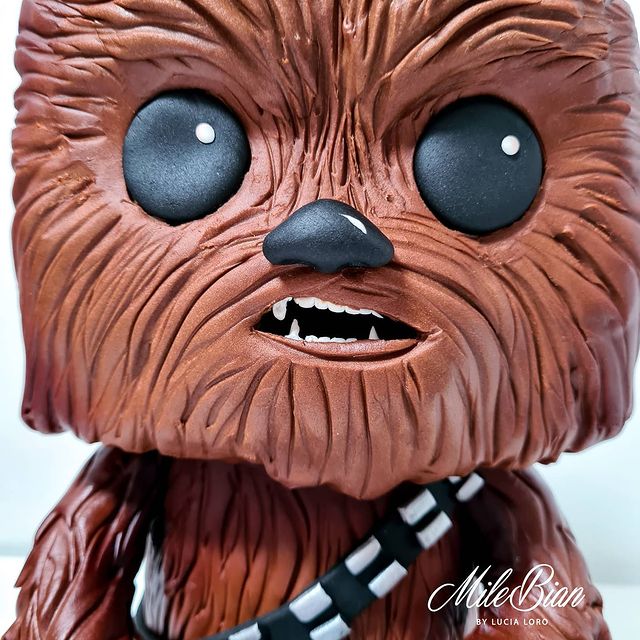 In addition, this close-up of Chewbacca's face shows his teeth and eyes in detail. A piece of black fondant in the background highlights his teeth.
His fur was created with lines in the brown fondant.
Moreover, the birthday name is written in grey letters on the cake board.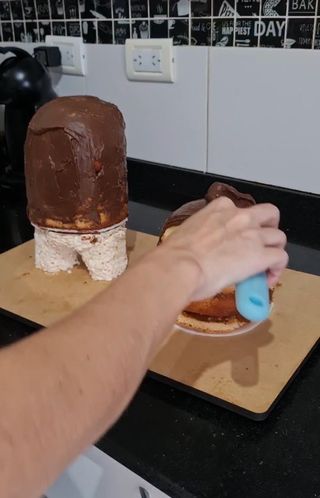 This in-progress picture shows the sculpted cake being covered in chocolate ganache.
The Nintendo Switch and the Xbox were probably made using fondant.
Planning a Star Wars Party? Check out these wonderful Chewbacca Cakes.
This Chewbacca Cake Is The Coolest Thing You'll See This Week