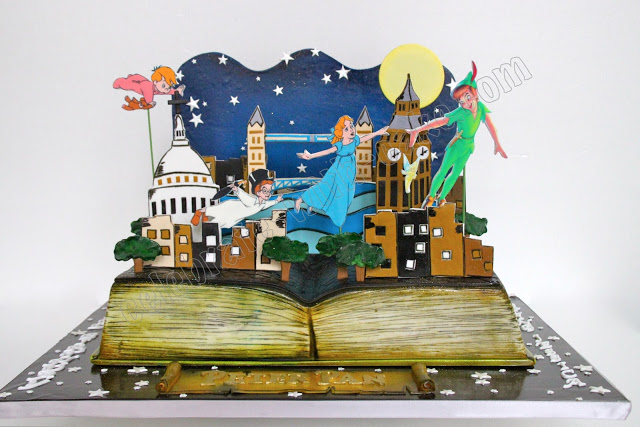 This terrific Peter Pan Pop-up Book cake features Peter Pan, Tinker Bell, and Wendy, Michael, and John Darling flying over London and Big Ben.
The London landscape is composed of 2-D standup buildings, Big Ben, and London bridge. It looks just like an edible pop-up book. Behind the city is a standing version of the night sky with a yellow full moon.
This wonderful cake was made by Celebrate With Cake.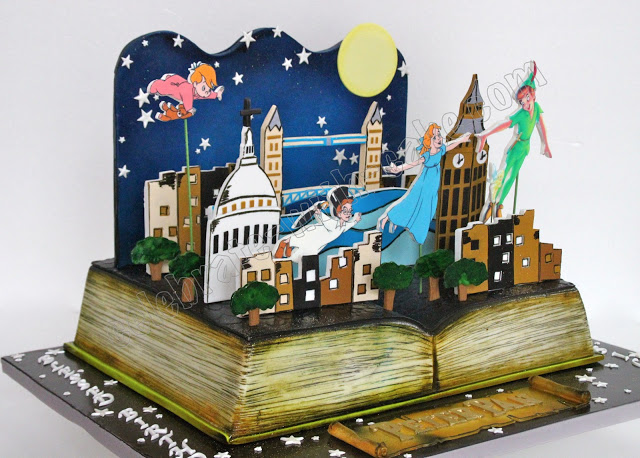 The sides of the cake are painted to look like individual pages. The birthday name is written in white letters on the cake board beside the cake.
Peter Pan is written on parchment colored fondant to look like the material a pirate map is made from.
The cake board is black with white stars to represent the night sky.