This Winter Geeky wedding cake features characters from Mario, Batman, and Groot.
This wonderful cake was made by Little Cherry Cake Company.
This three tier cake is blue with white decorations to represent winter and snow. A white castle is on the top tier with white dots of snow all around. A white road leads from the castle down to the cake board. The bottom tier is surrounded by white trees. Groot is peeking out from one of the trees.
Thor's hammer is on the cake board.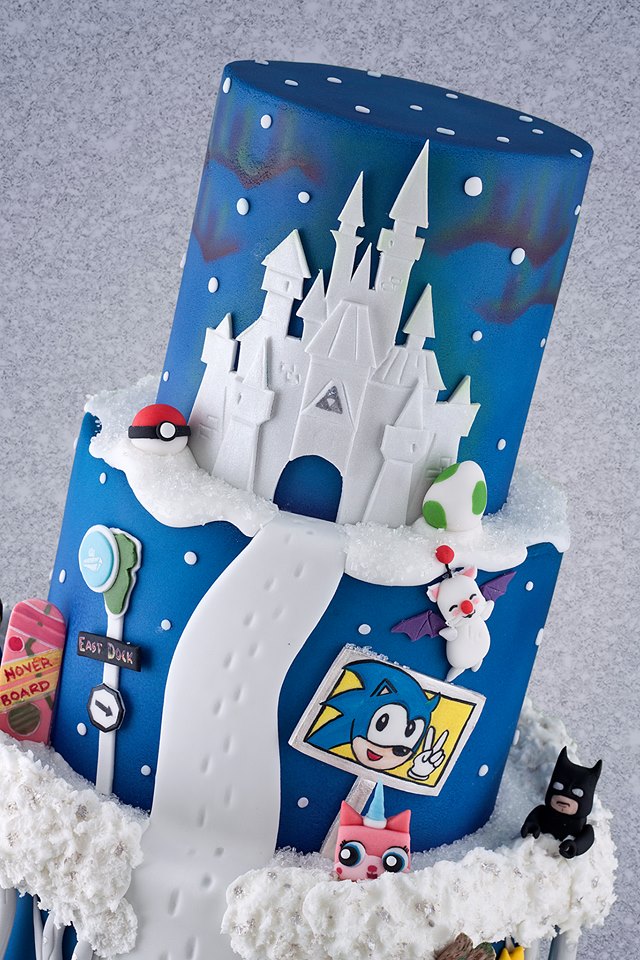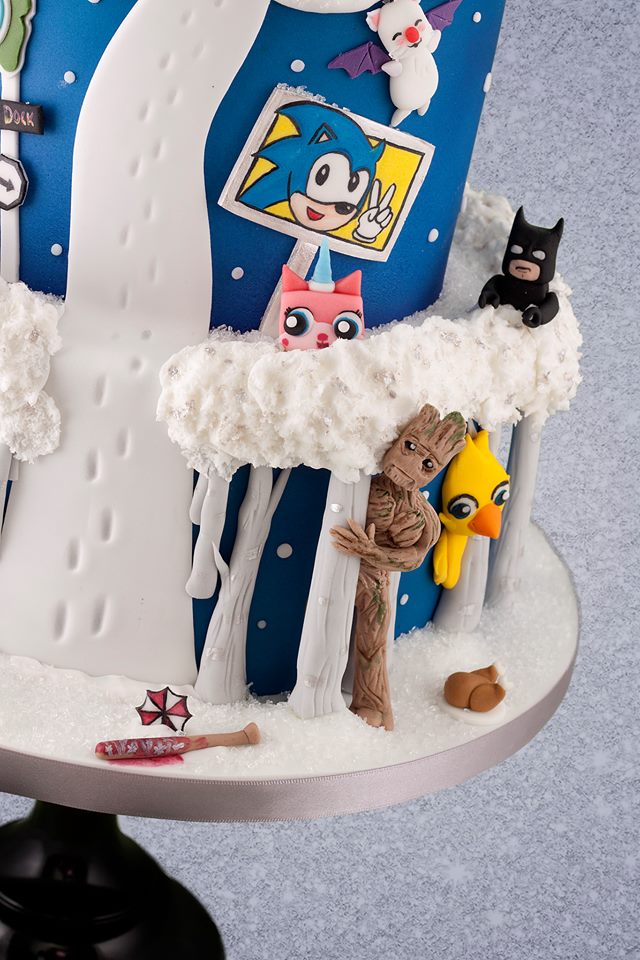 Notice the roast chicken near Groot.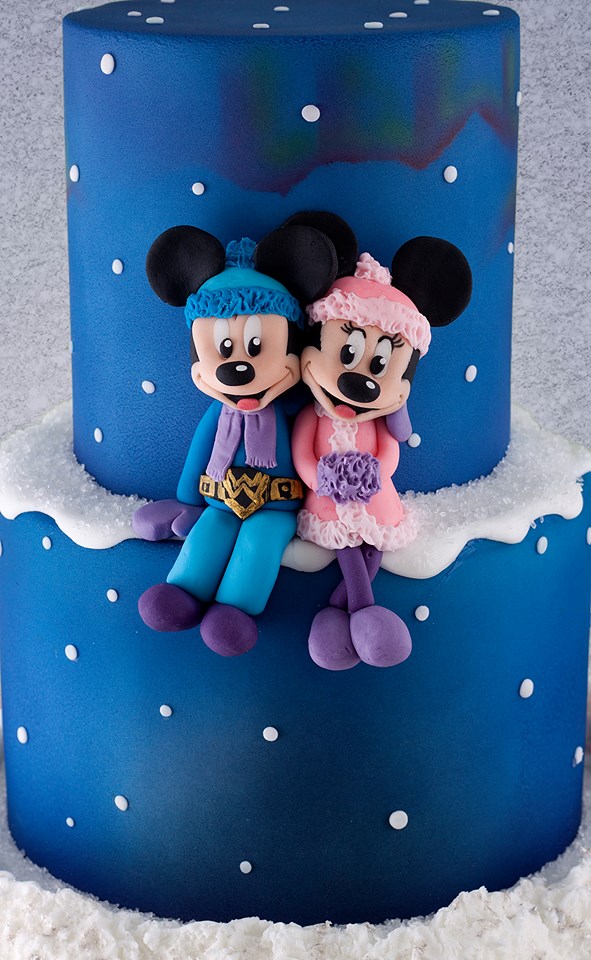 Mickey and Minnie are sitting on the other side of the cake. They are wearing winter hats and scarves.