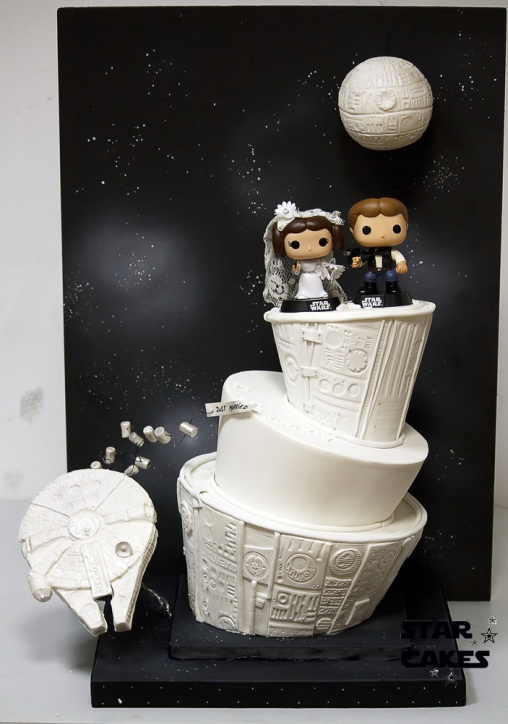 This Fabulous Star Wars Wedding Cake was made by Star Cakes. The Bride wanted to surprise her Groom with this Awesome Star Wars cake. It is a white topsy-turvy cake with three tiers. The top and bottom tiers are done using an Imperial architecture style. The Death Star is in the sky above the Bride and Groom and the Millennium Falcon is beside the cake. Cans are tied behind the ship and a 'Just Married' sign is hanging off the cans. It looks as if Han and Leia are ready to ride off to new adventures together in the Millennium Falcon as soon as the wedding ends.
The Princess Leia and Han Solo Bride and Groom figures at the top of the cake were presents for the Groom. Han is wearing a bow tie and Leia has a veil and a bouquet of flowers.
The Death Star and Millennium Falcon are covered in sugar paste and have a styrofoam base so they can last long after the wedding as a wedding keepsake.
Close-up of Millennium Falcon
Close-up of cans and Just Married sign