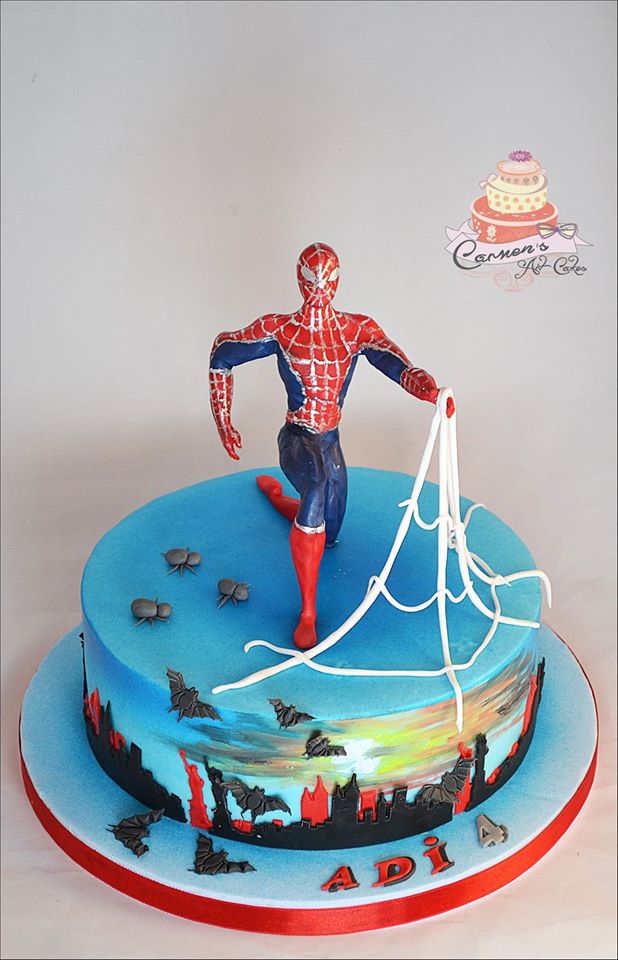 This splendid Spider-Man 4th birthday cake is blue to represent the sky. A city skyline of back building with red buildings behind is around the cake.
This wonderful cake was made by Carmen Iordache.
A sunset is painted above the buildings. Black bats are flying about the city. Large bugs are on top of the cake headed toward Spider-man. He is down on one knee on top of the cake and he is holding a web in his left hand. The web extends down onto the cake in front of him.
This edible hand-crafted figure of Spider-Man is amazing.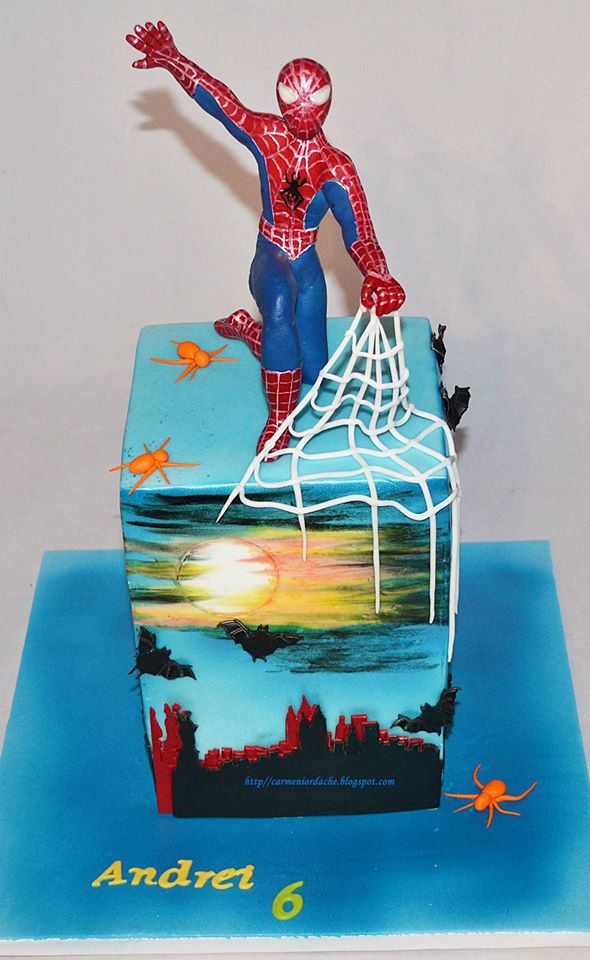 The baker also did this square Spider-Man cake which looks very similar.