This cute PAW Patrol cake features the Lookout Tower, Ryder, and Chase.
This wonderful cake was made by Tatyana Kitina.
The top of the cake has an edible version of the Lookout Tower. Chase and Ryder are in front of it.
The cake is painted to look like the sky with clouds. A shield that looks a lot like the PAW Patrol shield has the birthday name written in the dog bone and the birthday age written in blue on the shield.
On top of the cake is a patch of green grass with the characters and the tower.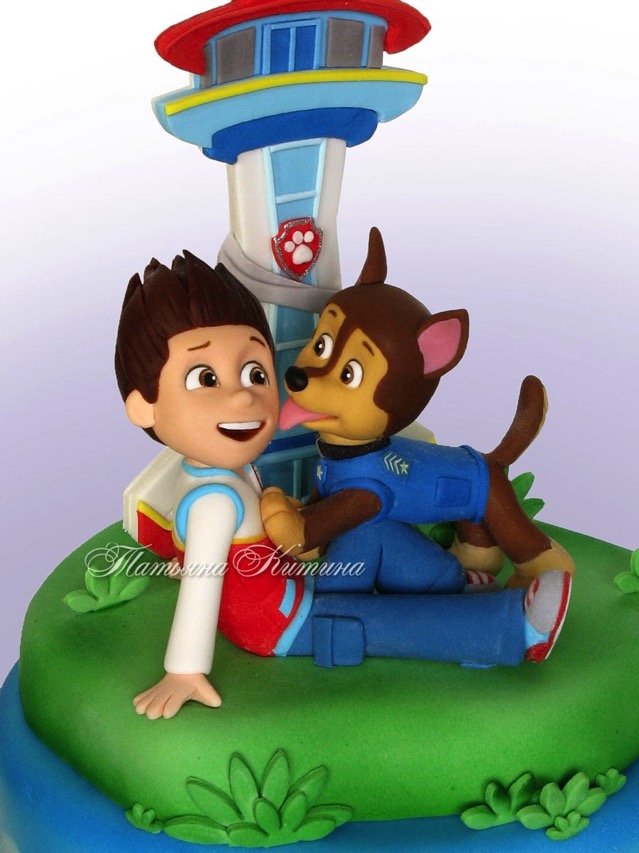 Here's a close-up of Chase licking Ryder.