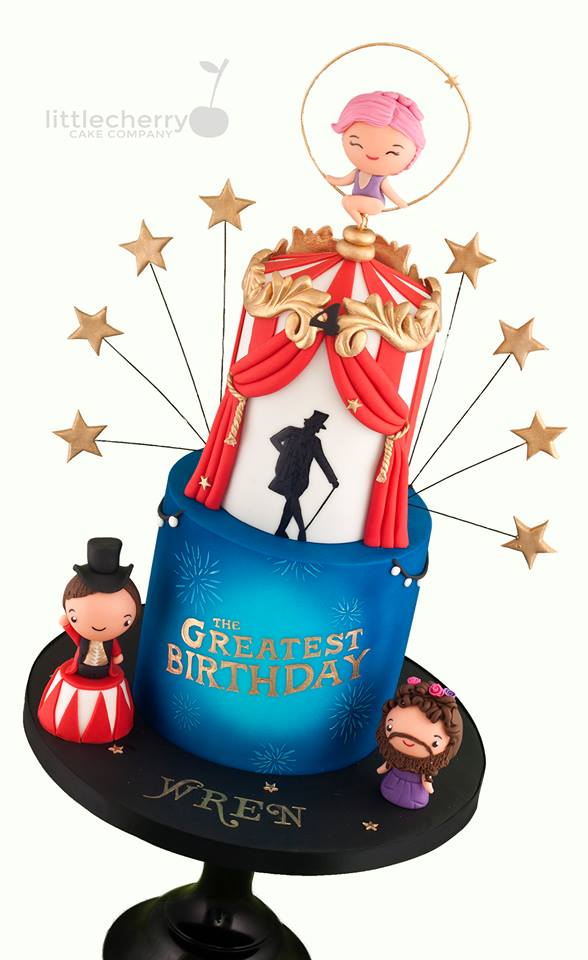 This terrific The Greatest Showman birthday cake is a two tier cake where the bottom tier is blue with fireworks painted not he side. It has the words The Greatest Birthday written in gold letters. The top tier looks like a circus tent. It has red curtains and gold trim. The number 4 is at the top to represent the birthday age.
This wonderful cake was made by Little Cherry Cake Company.
A silhouette of P.T. Barnum is standing in the open door of the tent. There are gold stars sticking out from the cake on either side of the circus tent.
On the top of the tent, a trapeze artist performs her act.
On one side of the cake is a cupcake that looks like a circus platform. The ring master is standing on top. On the other side of the cake is a bearded lady in a purple dress.
The birthday name is written in gold letters on the cake board.