These wonderful Bewitched Macarons were made by Petite Meringue. They were made for Mother's Day.
These magical macarons feature Samantha Stephens dressed as a witch. She is sitting with her legs underneath her and her arms behind her. This is from the classic animated opening sequence where Samantha is dressed as witch and riding a broom. As she flies through the air, she skywrites the word Bewitched.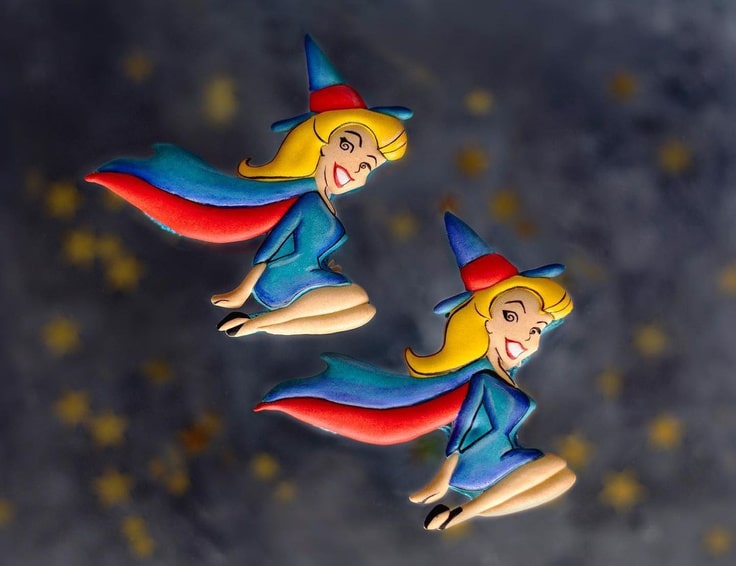 I can't recall if I watched Bewitched when it first aired, but I know I watched it regularly when it was in syndication. The whole idea of a housewife secretly being a witch and having to deal with her magical mother and other relations was so much fun.
Elizabeth Montgomery was absolutely wonderful as Samantha. Agnes Moorehead was terrific as Endora. I'm a big fan of classic movies and I remember my surprise seeing Agnes in movies like Citizen Kane. She was such an amazing actress. While he wasn't in as many episodes (18 episodes total), I also really liked Bernard Fox as the witch doctor Dr. Bombay.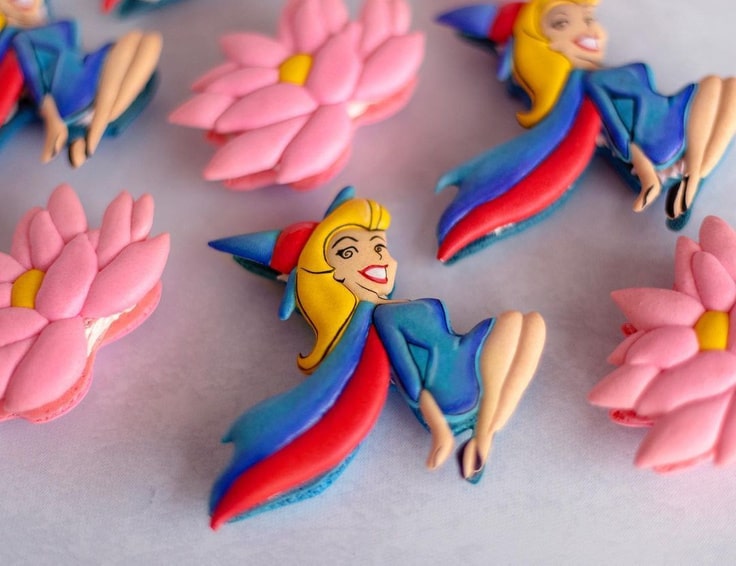 If you've been reading this blog for any length of time, you probably know that I'm a big fan of The Flintstones. So I had to mention my favorite appearance of Samantha and Darrin outside of Bewitched. In the Flintstones episode, "Samantha", the Flintstones get new neighbors – Samantha and Darrin Stephens. What really makes this episode fun is that Elizabeth Montgomery and Dick York provide the voices for their characters.
Love classic television? These posts will bring a smile to your face.